Autumn fare
Warm salads make for a nutritious and satisfying lunch or dinner. Try this recipe from nutrition student Lily Ward. And stay tuned for a new series of recipe cards in store featuring Lily's one bowl wonders.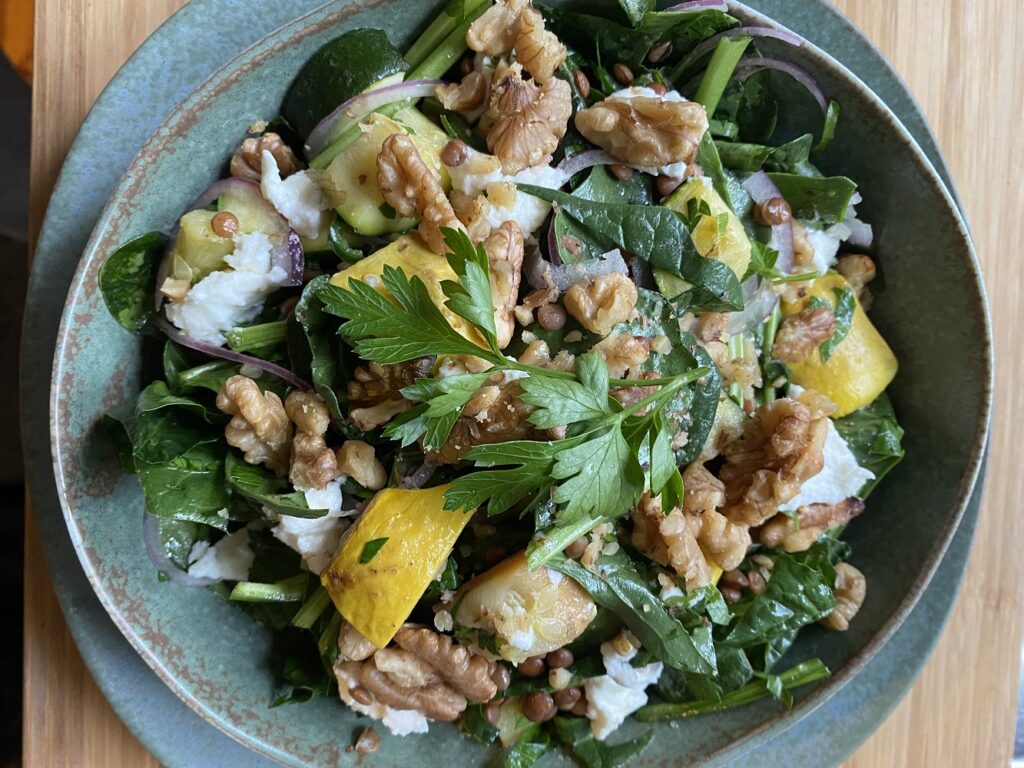 Ingredients
2 zucchini, chunky diced
2 squash, chunky diced
½ large spinach bunch, washed and roughly chopped
1 lemon
½ red onion, finely sliced
Marinated goats cheese
A handful of walnuts, toasted and chopped
½ bunch parsley, roughly chopped
1 cup brown lentils
2 tsp honey
2 tbsp olive oil
Method
Cook lentils in a saucepan on low with 2 cups of water till absorbed and softened.
Roast squash and zucchini in the goat cheese marinade oil at 200 degrees C until cooked through.
Add lemon juice, honey and oil to a jar with a pinch of salt and shake for the dressing.
Once everything has cooked combine spinach, red onion, lentils, roast veg, parsley and dressing in a large bowl and toss.
Serve with toasted walnuts and goats cheese on top.