We are very proud to have lots of local suppliers here at the Co-op. This not only means that we can support our local growers and makers but it reduces food miles and food waste, and ensures you get the freshest possible fruit, veg, bread, honey, eggs and even skincare products.
Local growers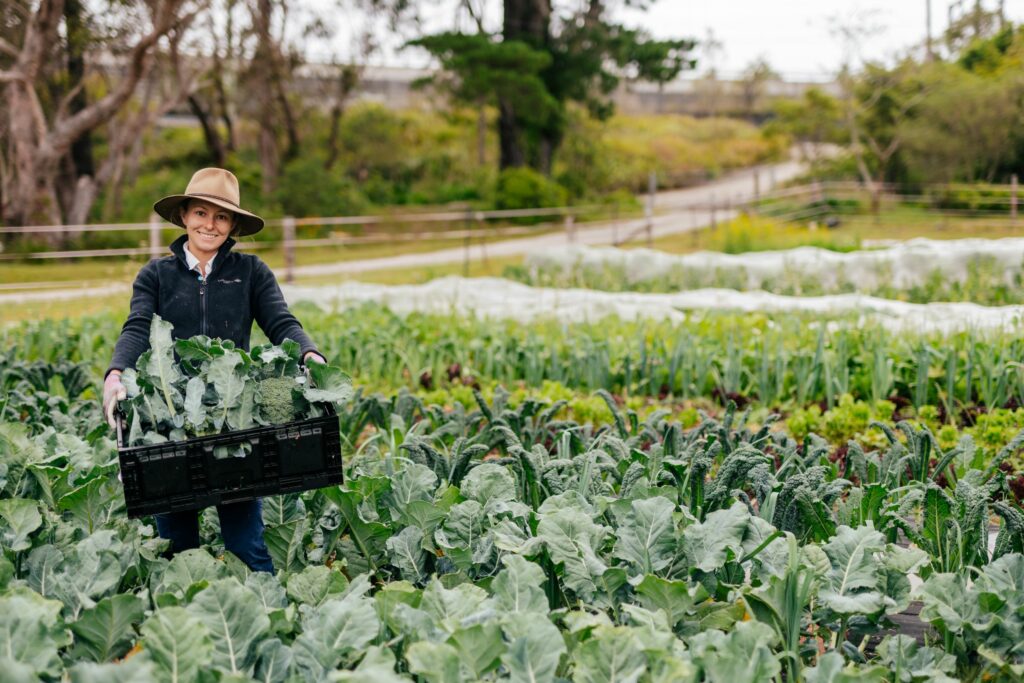 Photo Maja Baska
Rhiannon Phillips heads up Mountains Gourmet's three plots in the mid mountains and is committed to growing healthy produce for local restaurants and food stores in the Blue Mountains and Hawkesbury region. Rhiannon aims to nurture the soil with diverse crop species and create abundance in the local ecosystem.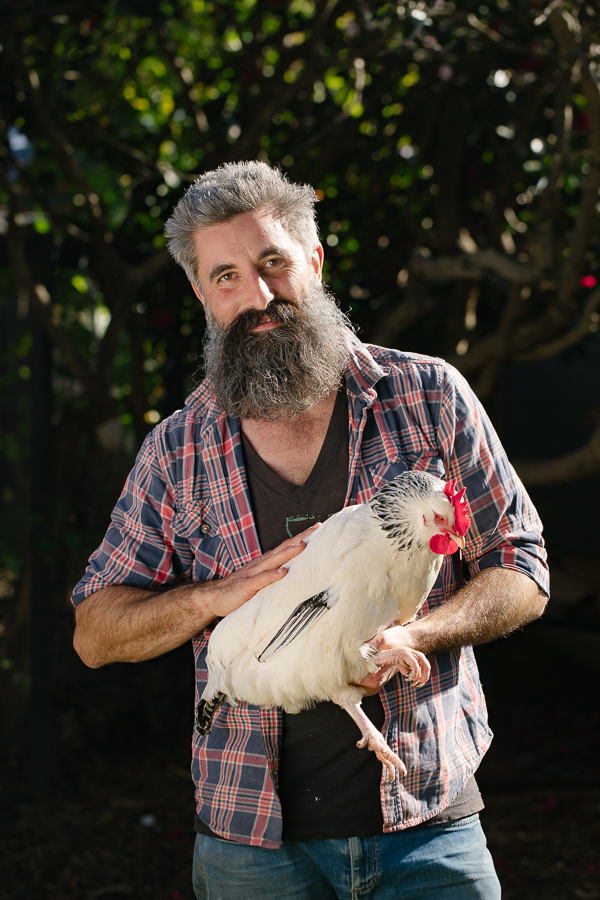 Photo Maja Baska
Jo and Joe Tabone started Urbavore Blue Mountains on their suburban Springwood block some 12 years ago and now grow enough food there, and in their market garden at Mamre House, to supply the community and Blue Mountains Food Co-op.
Photo Maja Baska
Social enterprise Farm it Forward matches landowners with young farmers across the Blue Mountains growing food and community.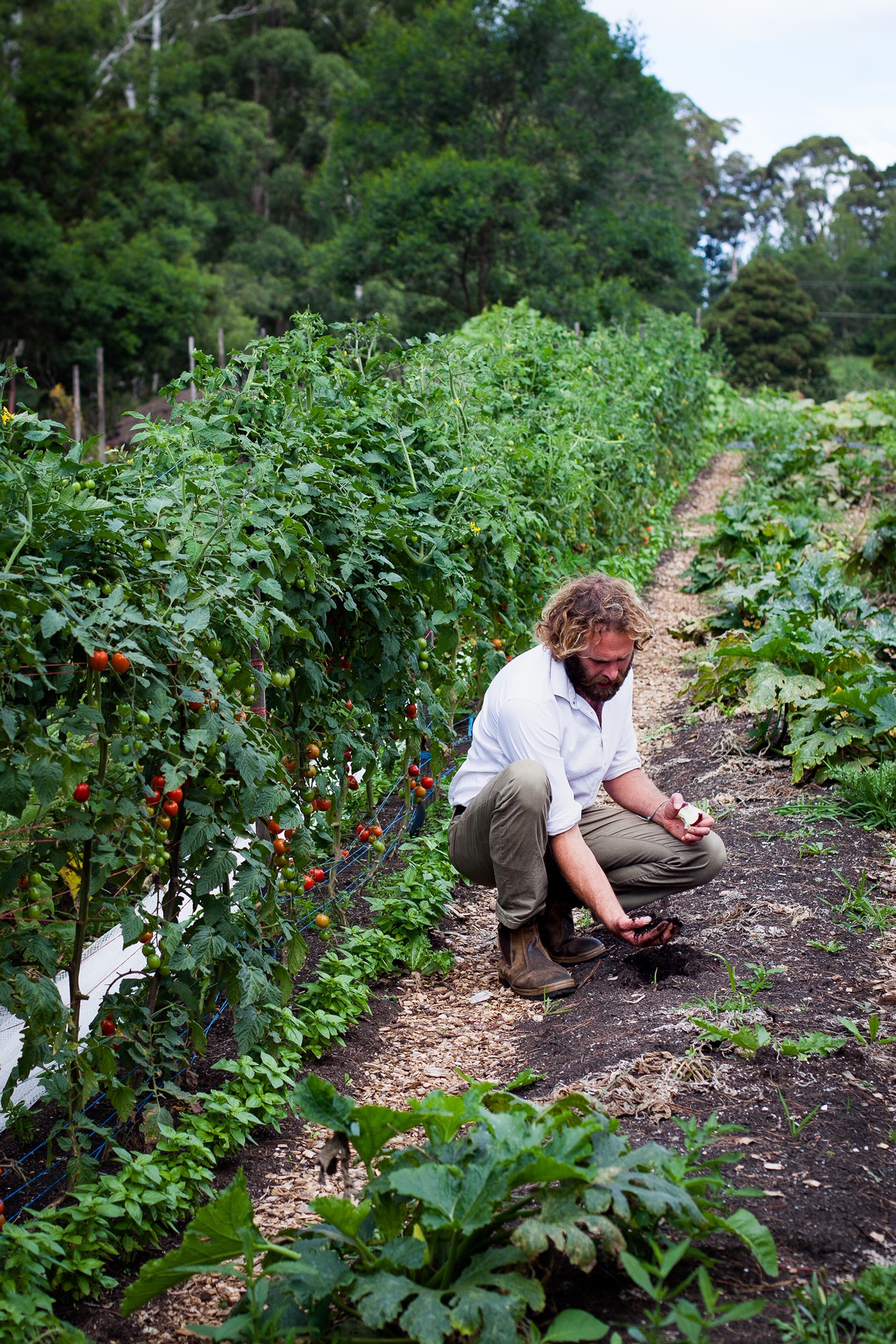 Aaron Brocken grew up on a blueberry farm in Bilpin and, as an adult, has turned his hand to regenerating the property and nurturing a community supported agriculture scheme. Aaron supplies the Co-op with a variety of fresh veg throughout the year.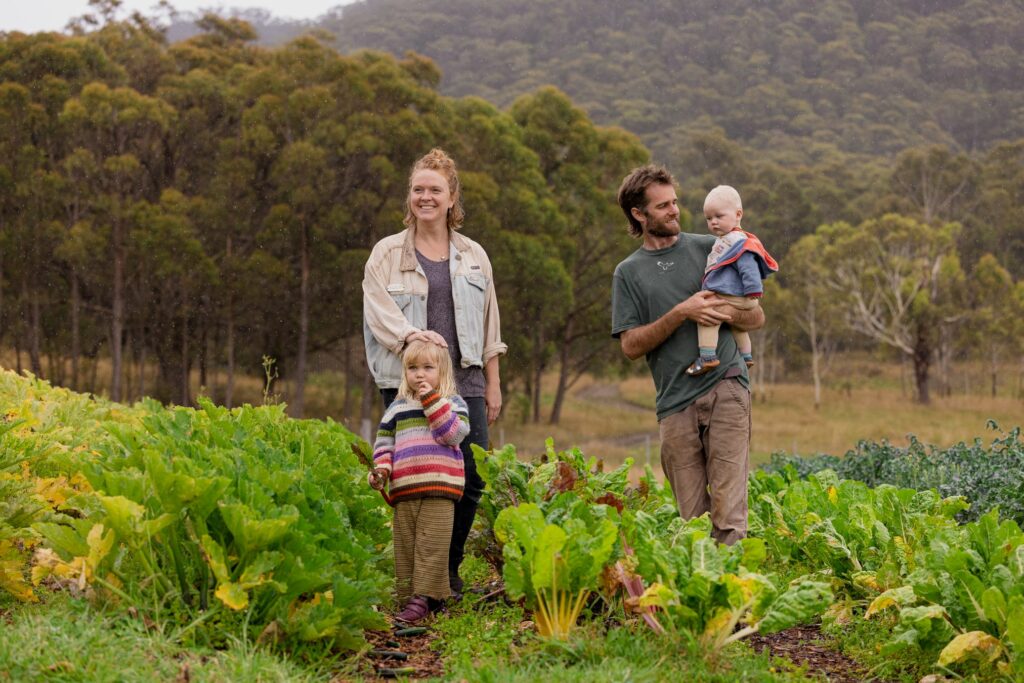 Photo Maja Baska
Erika Watson and Hayden Druce farm regeneratively on their 50 hectare property in Hartley producing mixed veg and their signature hot sauce, Bula Mirri Hot Sauce.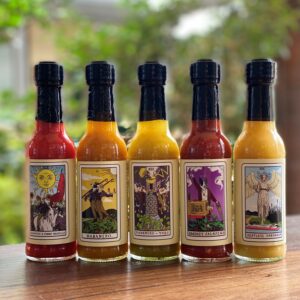 Free-range and organic eggs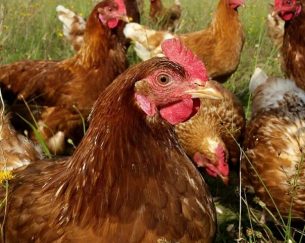 Loose eggs, that you pack yourself into a BYO container/carton, come from Clarendon Farms in Gulgong (near Mudgee) in NSW. According to farmer and owner, Ian Littleton, their chooks are not subjected to beak trimming, are stocked at less than 500 birds per hectare, and they do not use hormones, antibiotics, synthetic or chemical feed additives, artificial pesticides or herbicides.
Organic eggs by the dozen come from Ellerslie Farm organic free-range eggs Yandilla (south-west of Toowoomba) in Queensland. We stock these eggs because they are a popular high-quality organic egg. Ellerslie Farm also has a high rating with Choice in terms of space for their chooks, at 1500 birds per hectare. The farm employs about 65 people, so is larger than our other egg suppliers.
Kanimbla Valley Farm is our local supplier of beautiful pastured eggs.
Honey
At the Co-op all our honey is pure, unprocessed and unpasteurised. And we're lucky enough to have a local bulk supplier, Bruce and Jan Rogers of Rylstone. Bruce and Jan practise natural beekeeping methods of extraction and harvest from their hives in central western NSW.
Local Skincare & homewares
Nina's Bees
Nina Tverskikh is an apiarist and maker of natural beauty products and beeswax wraps using honey and beeswax from her own hives in the lower Blue Mountains.
Paudha Healing
Paudha Healing is a Blue Mountains based natural skincare company supplying the Co-op with a range of certified cruelty free and vegan products to nourish your body and soul.