We are very proud to have lots of local suppliers here at the Co-op. This not only means that we can support our local growers and makers but it reduces food miles and food waste and ensures you get the freshest possible fruit, veg, bread, honey, eggs and even skincare products. To find out more about how you can become a supplier click here.
Lin's Organics
Lin's Organics are a certified organic farm in Londonderry, near Windsor. They supply the Co-op weekly with fresh, organic leafy greens like kale, rainbow chard, silverbeet, bok choy and salad veg, beetroot and tomatoes in summer.
Nina's Bees
Nina Tverskikh is an apiarist and maker of natural beauty products and beeswax wraps using honey and beeswax from her own hives in the lower Blue Mountains.
Paudha Healing
Paudha Healing is a Blue Mountains based natural skincare company supplying the Co-op with a range of certified cruelty free and vegan products to nourish your body and soul.
Free-range and organic eggs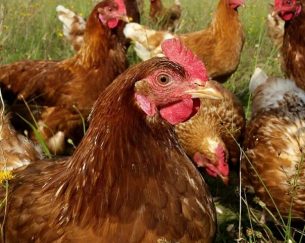 Loose eggs, that you pack yourself into a BYO container/carton, come from Clarendon Farms A few years ago, the Co-op stocked certified organic eggs from their farm near Windsor. They have since moved to 120 hectares in Gulgong (near Mudgee) in NSW, where they use the same farming practices but are waiting to regain their certified organic status. According to farmer and owner Ian Littleton, their chooks are not subjected to beak trimming, are stocked at less than 500 birds per hectare and they do not use hormones, antibiotics, synthetic or chemical feed additives, artificial pesticides or herbicides.
By the carton eggs are supplied by Allandale Pastured Free Range Eggs in Burnt Yards (near Blayney) in NSW. Their chooks have not been de-beaked and roam green pastures and shelter in mobile sheds at the very low stocking rate of less than 100 chooks per hectare. They are in Choice's top three free-range egg brands in terms of stocking density per hectare.
Organic eggs by the dozen come from Ellerslie Farm organic free-range eggs Yandilla (south-west of Toowoomba) in Queensland. We stock these eggs because they are a popular high-quality organic egg. Ellerslie Farm also has a high rating with Choice in terms of space for their chooks, at 1500 birds per hectare. The farm employs about 65 people, so is larger than our other egg suppliers.
Woodstock Paddock Eggs
Honey
At the Co-op all our honey is pure, unprocessed and unpasteurised. And we're lucky enough to have local bulk suppliers including Malfroy's Gold and Bruce Rogers of Rylstone. Both beekeepers practise natural methods of extraction and harvest from their hives which are placed in isolated areas of western Sydney, the Blue Mountains and central western NSW.