Board of Directors
The Co-op Board consists of up to seven voluntary directors who are active members of the Co-op. Election of directors occurs at the Annual General Meeting (AGM), next AGM will be held Monday 28th August 2023.
The board meets monthly and is always keen to hear from members. If you would like to share feedback, raise a question or concern please contact us at hello@bmfoodcoop.org.au
To be able to attend a board meeting you must be a current paid member and advise your attendance by email 24 hours before the scheduled date of the meeting to   hello@bmfoodcoop.org.au
Current Directors
Chair – Susan Ambler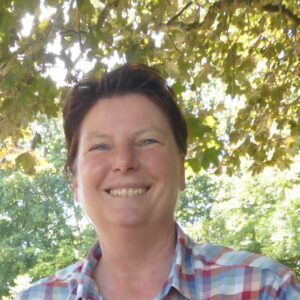 Susan has lived on Gundungurra and Darug country in Katoomba for the last twenty three years and has been a member of the Co-op for all of those years. She worked as a volunteer at the Co-op prior to being employed between 2001 and 2011 working on the shop floor, as the Donations Coordinator, and also serving as a staff representative to the Board for a period of time. Susan has served on two other voluntary Boards/Management Committees of community organisations and has an understanding of the workings of a Board and the responsibilities of a Board member. Susan is currently employed as a library assistant at Blue Mountains Library and is a member of Blue Mountains Together for Timor and Trek for Timor voluntary committees. She has also worked variously as a stage manager, actor, research assistant, secretary and marketing assistant at a music company and also at the Commonwealth Employment Service.
Treasurer – Sarah Ladyman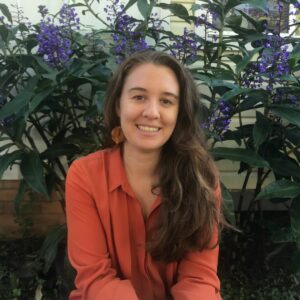 Sarah is an accountant and designer, with experience working in not for profits and social enterprises including food co-ops, sustainability leadership organisations, conferences and community hubs. She is passionate about food security, including growing healthy food and increasing access to quality fresh food. You can find her tending plants in the garden, cooking interesting, nourishing food in the kitchen or designing and building websites and virtual reality experiences. Her main mission in life is to create and support spaces where people can connect with others in authentic and creative ways, including hubs like the Food Co-op.
Director – Cecilia Hung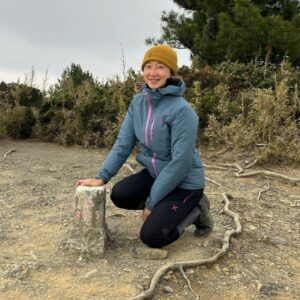 Cecilia Hung is a social worker and a freelance journalist. She was born and raised in Taiwan and moved to the Blue Mountains in 2018. Her journalist work focuses on the topic of migration, gender issues, sustainable development and climate change. Her social work emphasises community development and environmental issues. She also serves as a committee member of Mountains Outreach Community Services and NBMLHD Multicultural Health Governance Committee. Her passion for social justice and inclusion has been the central value of her work.
Director – Leonie Meissner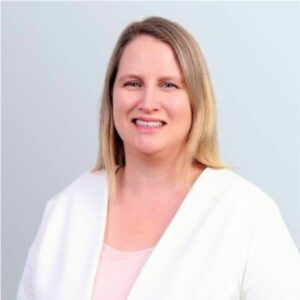 As an accountant Leonie's earliest involvement with social enterprise was as a junior auditor working with clients such as legal centres and co-operatives. She has been a company director for more than 20 years, and has acted in an honorary capacity for various community organisations. Leonie has been a Chief Financial Officer and Chief Operating Officer, and has experience in HR, technology, customer experience, professional services, finance and compliance. Leonie aims to be a better gardener, and to complete a long list of unfinished handicrafts.
Director – Elizabeth French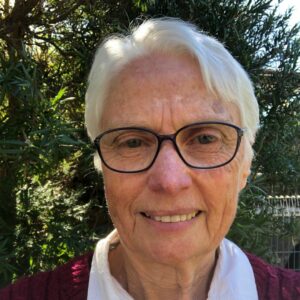 Elizabeth joined the Co-op about 15 years ago – she was delighted to find a place where all her favourite foods were readily available at a reasonable price. She has a passion for natural health and has been actively involved with the Natural Health Society of Australia for fifty years. She has been a member of the management teams of a number of other community organisations, as well as running her own business for the last 35 years. Elizabeth believes strongly in the ethos of the Blue Mountains Food Co-op and is excited to be working with a dynamic and committed Board.
Director – Leanne Eagle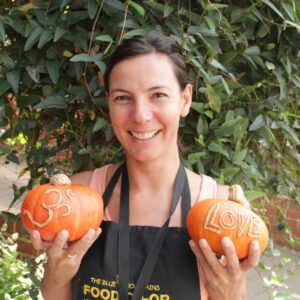 Leanne is a registered nurse who is passionate about health, believing the food we eat should nurture and protect the earth and connect our community. Leanne has been involved with the Co-op in a variety of ways since she moved to the mountains almost 11 years ago – as shop staff, office co-ordinator, newsletter editor, and also with the Board as staff representative. Prior to becoming a nurse she worked in law and was also a retail manager for a multi-national corporation where she learned the fundamentals of strong leadership with a focus on personal development and awareness.
Director – Rachel Simpson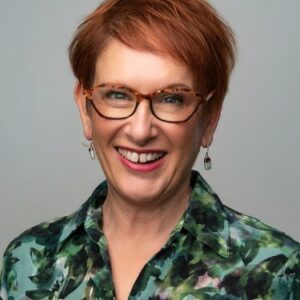 Rachel believes that we all have a responsibility to actively support and volunteer in our local communities and wants to hold herself to account for her own social values. She has seen first-hand how food insecurity plays out and how collective models drive real and practical change. Rachel has over 20 years' experience in governance, advocacy, social outcomes and 'getting things done' within government, and currently leads strategy and business planning in one of the biggest government departments in NSW. She is passionate about embracing new technologies to improve accessibility and customer experience.
Director nominations closed 14th August 2023.
Board Recruitment
The board of the Blue Mountains Food Co-op, in consultation with management, is responsible for the delivery of the Co-op's aims, to set its strategic direction, and to uphold its values.
Qualities we look for in a director:
Alignment with the values of the Co-op
Previous experience as a board member of a not-for-profit community organisation is desirable but not essential
The ability to devote a minimum of eight hours a month to the role
A willingness to share appropriate personal networks and champion the Co-op
A passion for healthy, sustainable living
Availability to attend monthly, weeknight board meetings
The benefits of being a director:
Working with a pro-active and committed board and staff with a strong focus on governance
Satisfaction of contributing to the growth and development of a unique and respected organisation which is the largest, and one of the oldest, food co-ops in Australia
An additional 20% discount on all Co-op goods in addition to the existing 10% membership discount
Governance experience and training
Comprehensive directors' and officers' management liability insurance
How to apply
Download a directors nomination kit here.
Director nominations closed 14th August 2023.
The Co-op Story

From humble beginnings in a garage some 40 years ago, Blue Mountains Food Co-op has grown to be the largest food co-op in Australia with over 2,500 members.
The original aims of those pioneering members remain the same today: to provide quality organic food at affordable prices and support the environment and local community.
Open seven days a week in the heart of Katoomba, the Co-op sells fresh organic fruit and vegetables, locally grown produce, a wide selection of bulk wholefoods and packaged groceries, organic dairy products, environmentally friendly bulk cleaning and personal care items, and much more.
The Co-op is committed to supporting environmental, social justice, and food security causes. We donate 10% of our annual surplus earnings to charities and community organisations, and facilitate outreach initiatives including food making and growing workshops and events. Every Wednesday seniors and concession card holders can shop at member prices.
Read The Rules of the Co-op here.