Shopping at the Co-op is easy. You can either bring your own bags or containers, or purchase one in store, or re-use one of our free donated jars. Regular brown paper bags are available in the shop for 5 cents each, thicker, sturdier recycled bags are 20 cents each. See below for instructions or ask a friendly staff member for help.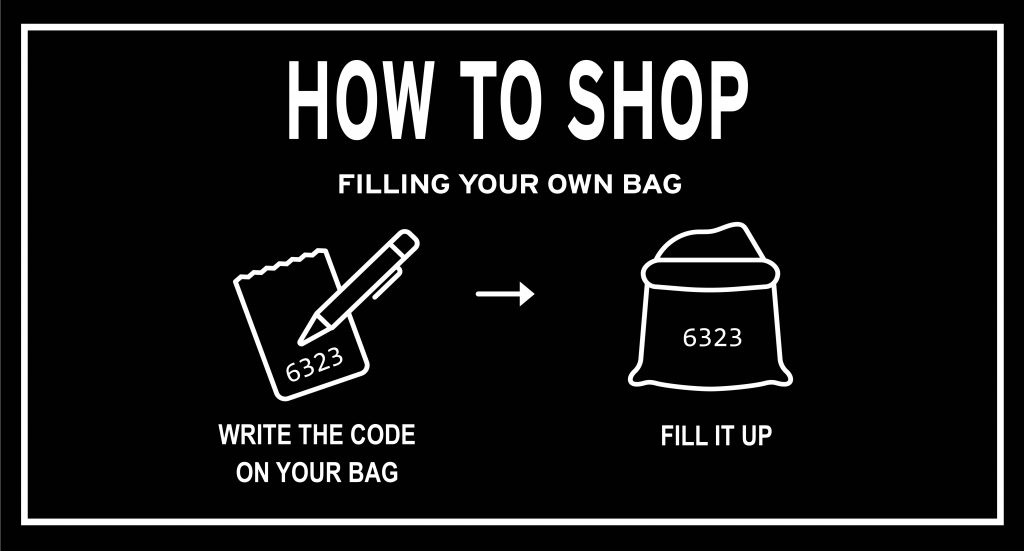 Bulk buys discount (as opposed to buying in bulk)

Save an extra 10% on:

Any unopened sacks or boxes of products which are normally sold in bins or dispensers
Ten items of the same product normally sold individually
Slabs of soy, rice, almond and oat milk (excluding Australia's Own brand)
6 rolls of toilet paper or more
Slabs of tinned tomatoes and beans

Bulk discount does not apply to fruit and vegetables.