This dreamy chocolate cake recipe from Damien Coulthard and Rebecca Sullivan's First Nations Food Companion is pure indulgence. Check out their range of native ingredients in store, plus scroll down to enter the draw to win a copy of the book.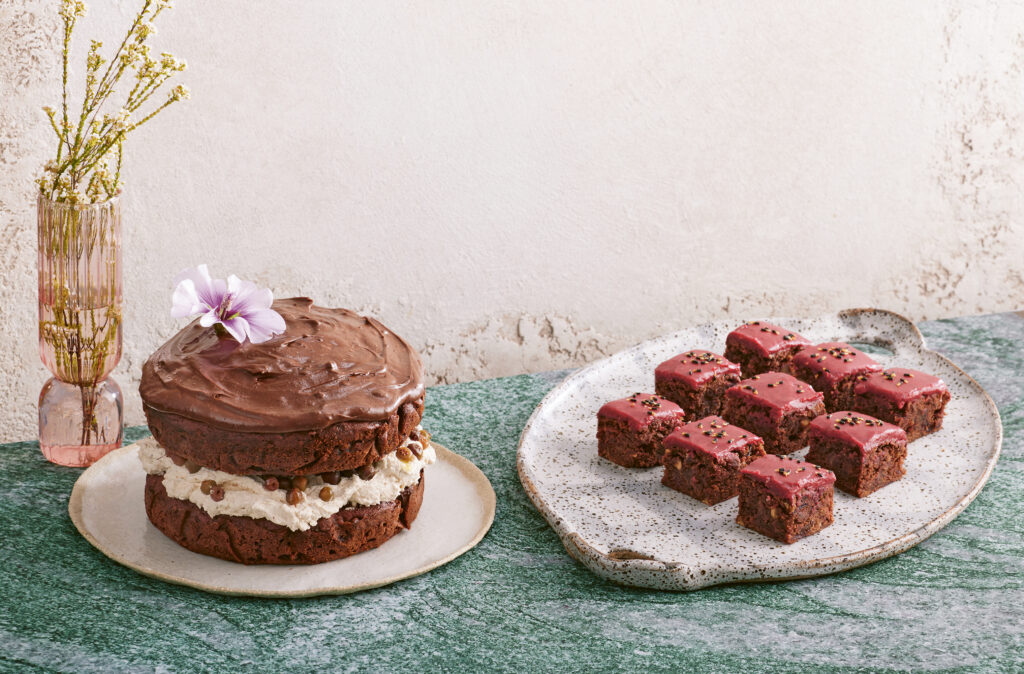 "Beetroot, you say? Yes absolutely. It keeps the cake beautifully moist and gives it an earthy scent and flavour that complements the wattleseed. If you don't have any beetroot, you could use leftover mashed potato. It sounds crazy, but it has the same moisture-locking ability as beetroot. The cake batter here is enough to make a single cake, which you can ice and serve with the cream and muntries alongside. If you want to make a two-layer cake like in the picture, double the recipe and make two cakes, filling the centre with the muntrie cream." Rebecca Sullivan.
Serves 8
125 g (4½ oz) butter, softened
11/3 cups (300 g) firmly packed brown sugar
2 teaspoons roasted ground wattleseed
3 large free-range eggs
75 g (2¾ oz) dark chocolate, melted
1½ cups (225 g) self-raising flour
2/3 cup (50 g) raw cacao powder, sifted
250 g (9 oz) cooked beetroot, peeled and grated
MUNTRIE CREAM
2 cups (500 ml) thickened cream
1 tablespoon pure icing sugar
1 cup (155 g) muntries
ICING
150 g (5½ oz) dark chocolate, chopped
135 g (4¾ oz) sour cream
¼ cup (30 g/1 oz) pure icing sugar, sifted
1 teaspoon roasted ground wattleseed
Davidson's plum powder, to serve
Preheat oven to 180°C (350°F). Line a 20 cm (8 in) cake tin with baking paper (or two tins if you are making a two-layer cake). Cream butter, sugar, wattleseed and eggs in a stand mixer fitted with the whisk attachment until pale and fluffy, then add melted chocolate and beat to combine. Gently fold in flour, cacao powder and a pinch of salt, then stir in beetroot.
Pour into tin(s) and bake for 45 minutes or until a skewer inserted into the centre comes out clean. Cool for 5 minutes, then turn out onto a wire rack to cool completely.
For muntrie cream, whip cream and icing sugar together until thick.
For icing, put all ingredients into a heatproof bowl set over a saucepan of simmering water (don't let base of bowl touch water) and stir until melted and combined. Remove from heat and keep stirring until glossy. Allow both cake and icing to cool.
For a single cake, transfer to a serving plate and ice the cake, serving with cream and muntries. For a two-layer cake, transfer one of the cakes to a plate, spread the cream across the top and scatter with muntries. Carefully place the second cake on top and spread with icing. Devour.
Warndu products in store now!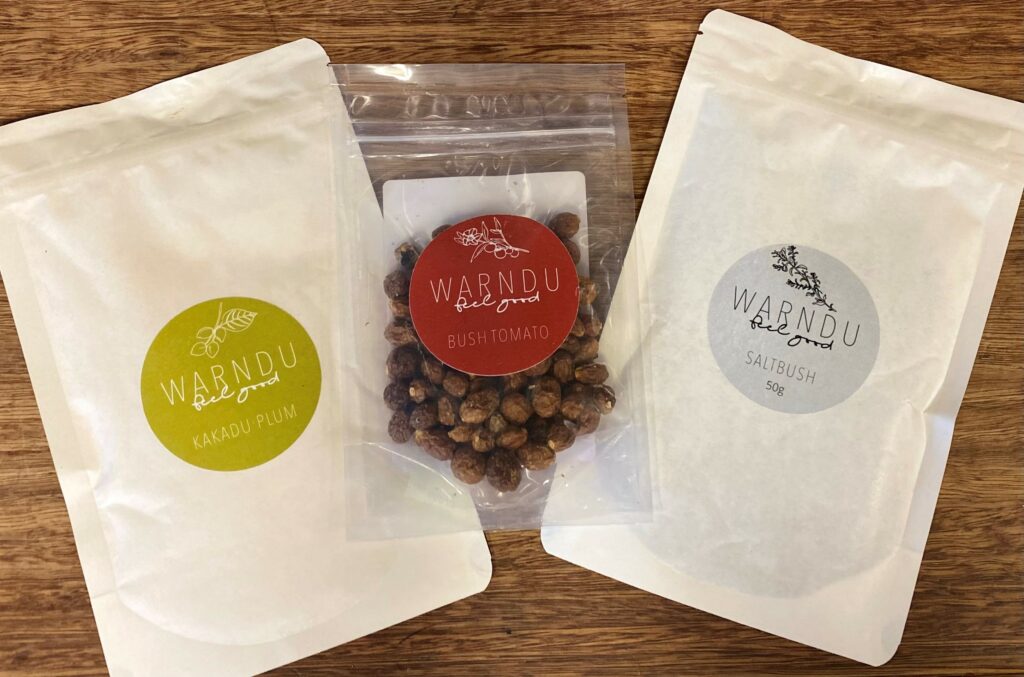 Substitution options:
Wattleseed
Muntries
Raspberries or blueberries
Davidson's plum powder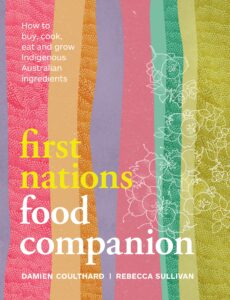 Murdoch Books
RRP $49.99
WIN a copy of First Nations Food Companion! To enter, tell us what native ingredients you use in your cooking. Email your answer to hello@bmfoodcoop.org.au by COB 3rd July.