Dahl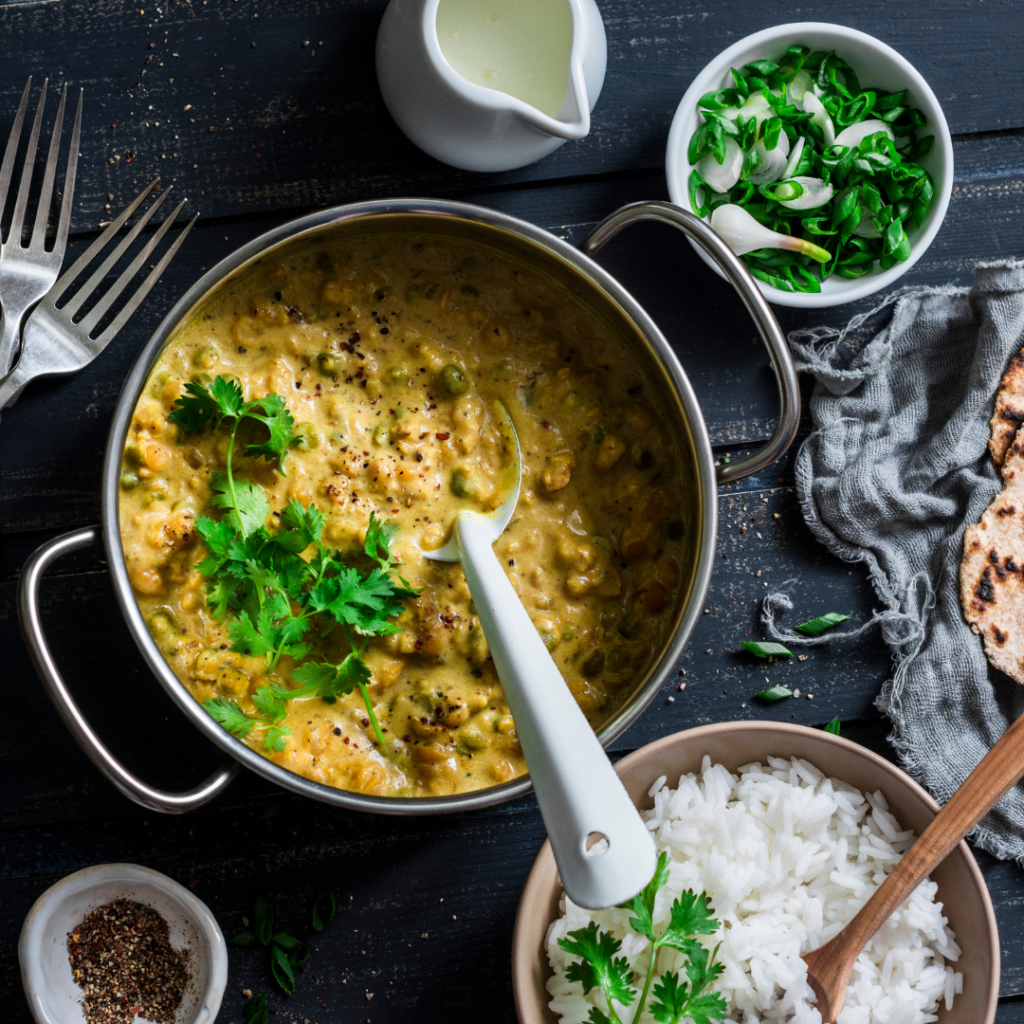 Warm up on the inside with Rafida's easy dahl recipe kit.
Ingredients
Bibi's Kitchen lentil mix
3 tbspns ghee or vegetable oil
2-3 cloves of garlic, finely chopped
1 medium brown onion, finely chopped
1 large tomato, chopped
Bibi's Kitchen Dhal spice mix (comes with Bibi's Kitchen lentil mix)
salt to taste
2 cups of water
fresh coriander leaves
Method
Soak lentil mix in cold water for at least 2 hours then drain and rinse under running cold water. Set aside to fully drain
Heat ghee/oil in a large saucepan over medium heat
Add the chopped onion and fry until soft
Add chopped garlic and stir for 1 minute
Add Bibi's Kitchen spice mix, stir through, then add the lentils. water, and chopped tomato, mix gently, bring to the boil
Cover and gently simmer for 40 minutes, stirring regularly until the lentils are tender. Add more water if necessary
Remove from the heat when cooked
Tempering the dahl
1 tbspn ghee, butter, or vegetable oil
1 tspn black mustard seeds and cumin seeds (comes with Bibi's Kitchen dahl kit)
Heat the ghee/butter/oil in a frying pan on high heat, add the spice seed mix, stir for a few minutes until seeds pop a little. Add to the cooked dahl, garnish with coriander leaves and serve with chapati or naan, and yoghurt or raita
Available in store now.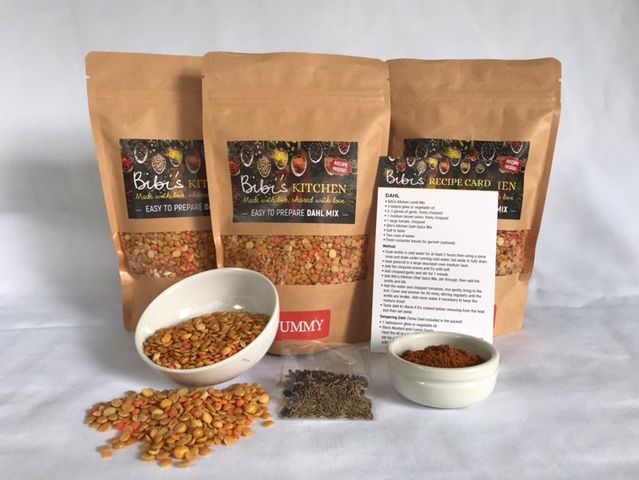 Recipe by Bibi's Kitchen
Share your winter warming recipes to be featured on our instore recipe cards. Simply email your recipe to marketing@bmfoodcoop.org.au with a high resolution image of the finished dish. You can be as creative as you like with styling and food combinations but please make sure the majority of ingredients are available at the Co-op. Vegetarian, vegan, and meat-based recipes are all welcome.