Herbal Home Remedies – Oxymels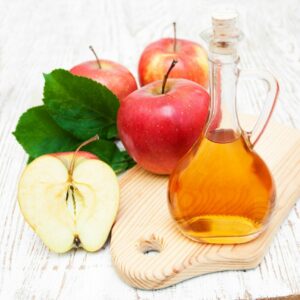 Naturopath, Sonya Byron, explains the health benefits of oxymels and shares a simple recipe.
With autumn now well underway, it's the perfect time of year to be making herbal home remedies to support your health through the coming winter. One such remedy that's easy and inexpensive to make, deliciously sweet and sour, and very versatile is an oxymel.
Oxymels are traditional medicines made of vinegar (most often apple cider vinegar) and raw honey, with herbs usually added as well. The name oxymel is derived from the ancient Greek word, oxymeli, meaning acid and honey. This gives some indication as to how long this form of medicine has been in use, with oxymels and their various applications documented during Hippocrates' time.
Both apple cider vinegar and raw honey have a long history of traditional use as immune supportive tonic remedies. The vinegar in the oxymel acts as a solvent (extracting minerals, vitamins, sugars, tannins, glycosides, alkaloids and bitters from the herbs) and is an excellent digestive tonic, and the honey brings anti-inflammatory, anti-allergic and antimicrobial actions, as well as being a preservative and flavouring agent. Add to this mix the medicinal properties of whichever herbs you choose, and you have a medicine that can be easily adapted and personalised to suit your needs.
A broad range of herbs are well suited to inclusion in an oxymel. For winter wellness, I like herbs that support the immune, nervous, and/or digestive systems, such as echinacea, elderberry, rose hips, ginger, garlic, onion, nettles, sage, thyme, oregano, rosemary, cayenne, chamomile, lemon balm, and dandelion root. Favourite combinations include sage and ginger for winter sore throats, and thyme and garlic for colds, congested coughs and other respiratory symptoms.
Thyme and garlic oxymel
Ingredients:
1 bulb garlic
2 cups fresh thyme or 2/3 cup dried thyme
1/4 cup raw local honey
1 1/2 cups organic apple cider vinegar
Method:
Crush the garlic and add to a 1 litre jar, followed by the thyme and honey.
Fill the jar with apple cider vinegar and stir well with a chop stick.
Cover and store in a cool dark place, shaking gently once daily for two-four weeks.
Strain and refrigerate, and use within one year.
How to use your oxymel:
Oxymels can be used on their own as a medicine, or added to a wide range of recipes (use as a marinade or in baking, for example). As a medicine, take 1 Tbsp every hour or so for symptom relief, or to use as a preventative remedy, take 1 Tbsp 1-3 times per day.
My favourite way to enjoy an oxymel is to use it as a base for a salad dressing! Add 1 Tbsp oxymel to 2 Tbsp extra virgin olive oil, mix well, and serve.
In general, oxymels can be offered to children, however, you will need to ensure that the herbs contained within are suitable (ask your local herbalist or naturopath), and adjust the suggested dosage according to the child's size/weight. Avoid giving oxymels to babies, as honey should not be consumed by children younger than one year of age. For older children, you may wish to make a milder oxymel with a higher ratio of honey to vinegar, or add warm water to the oxymel prior to serving, as the strong sour taste of the vinegar may not appeal to little ones!
One of the Co-op's in store practitioners, Sonya Byron, is a naturopath and yoga teacher in clinical practice at Lower Mountains Health & Healing in Blaxland. Prior to her career in natural health, she earned her living as the owner/farmer of Good Karma Farm, a sustainable two-acre organic farm producing 60 different vegetable and herb crops. She believes that fresh, healthy, home grown food is one of the foundations of good health, and she's passionate about empowering people to care for their health (and to save money, time and the planet in the process) by learning how to grow and preserve their own food, and how to make their own simple herbal and nutritional remedies for common health complaints. For further information, visit Sonya Byron Plant Medicine at sonyabyron.com.au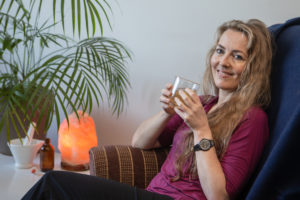 (The information in this article is for educational purposes only and is not intended as a substitute for health care advice. Please consult your friendly local naturopath, herbalist or other health care practitioner for personalised advice, particularly if you have a diagnosed medical condition or take pharmaceutical medications).