Totes awesome!
They're here! To celebrate 40 years of awesome we've produced a range of limited edition Co-op supporter tees and totes.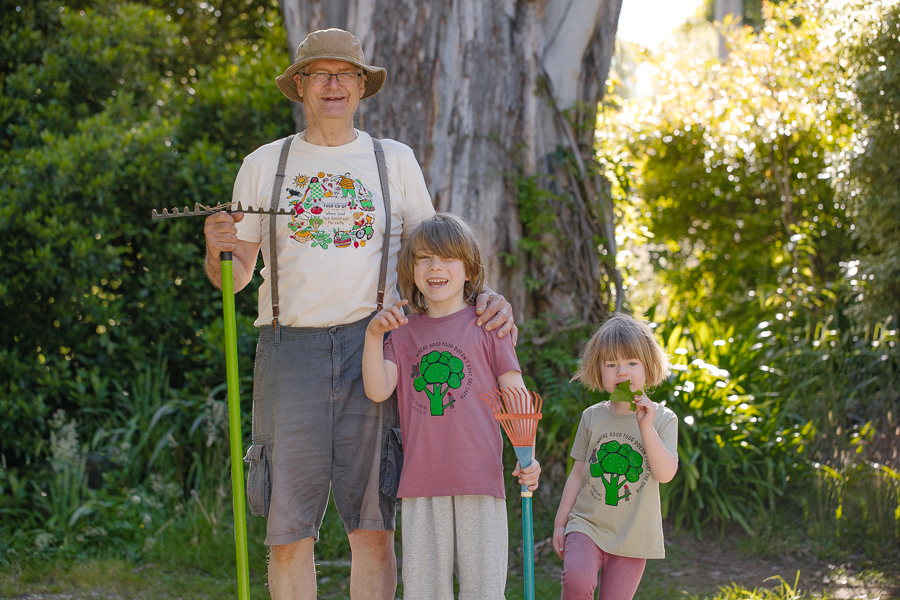 Designed locally, by Co-op member Lauren Gero @_tothetrees, and printed in northern New South Wales using water-based environmentally sustainable inks, the tees are organic and fair trade, and come in two designs in adult and children's sizes.
The Co-op Communi-tee design comes in raw/natural colour in adult sizes Small, Medium, and Large, and also in white in Extra Large. Members $34.65 Non-member $38.50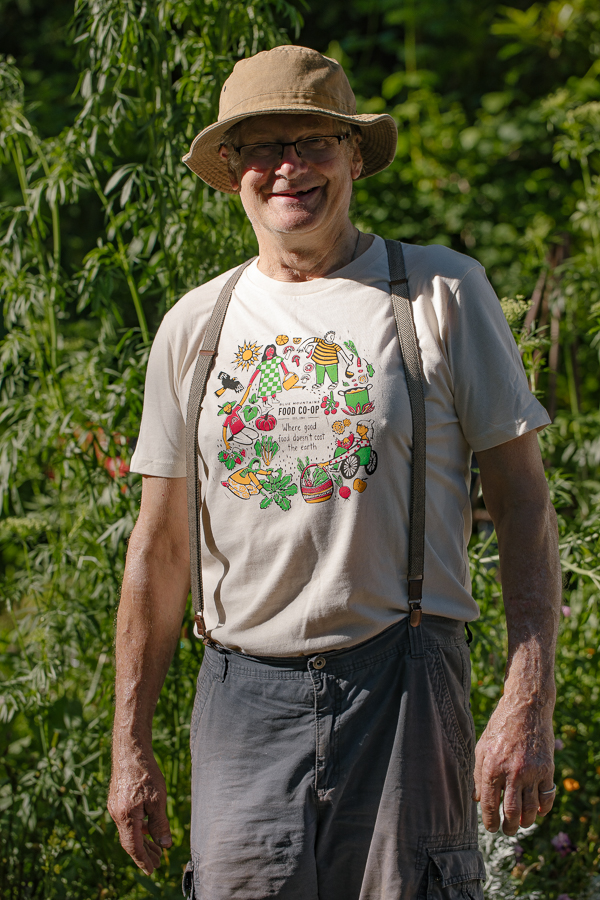 Roman is pictured here wearing a size large Co-op Communi-tee
The Co-op Broccoli-tree tee design is just for kids (at the moment!) and comes in sizes 3-4, 5-6, 7-8, and 9-11 in a selection of colours that include raw/natural, sage, and hibiscus rose. Member $27.72 Non-member $30.80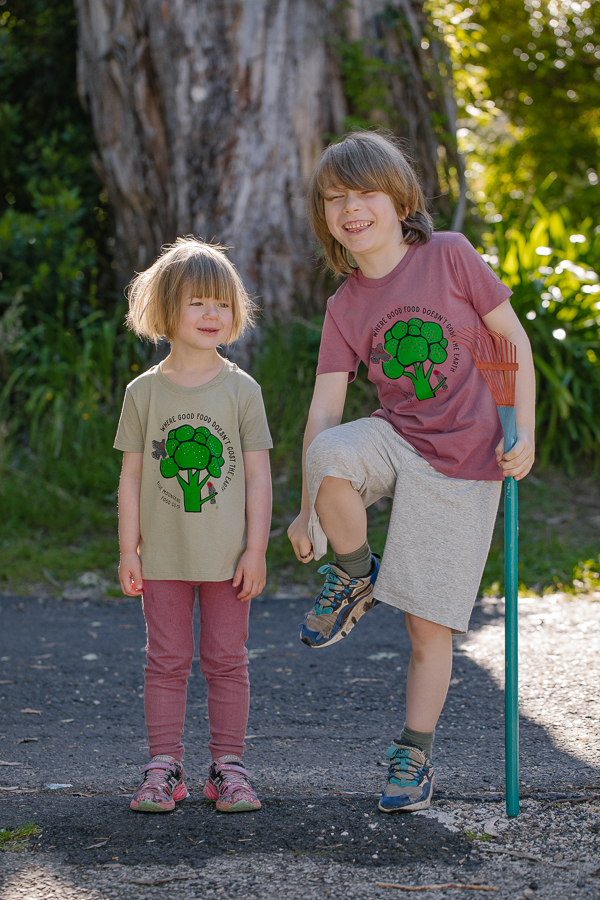 Noni and Remy pictured here are wearing the Co-op Broccoli-tree tee in sage size 3-4, and in hibiscus rose size 7-8.
There are also two sizes and two designs of totes.
The Co-op Broccoli-tree tote is organic, fair trade and carbon neutral. Member $19.75 Non-member $21.94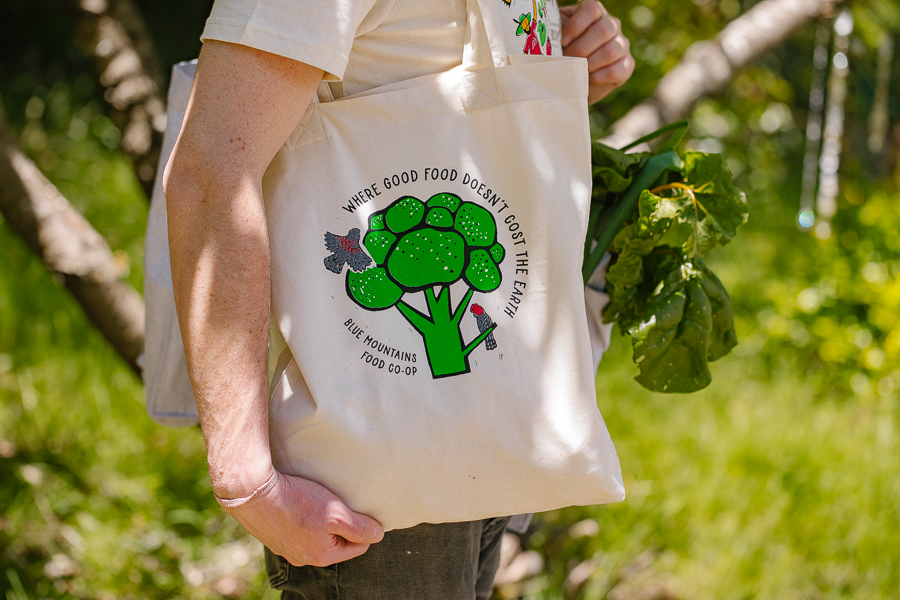 While the Co-op Communi-tee shopper is fair trade and made from 80% recycled cotton and 20% recycled polyester. Member $26.99 Non-member $29.99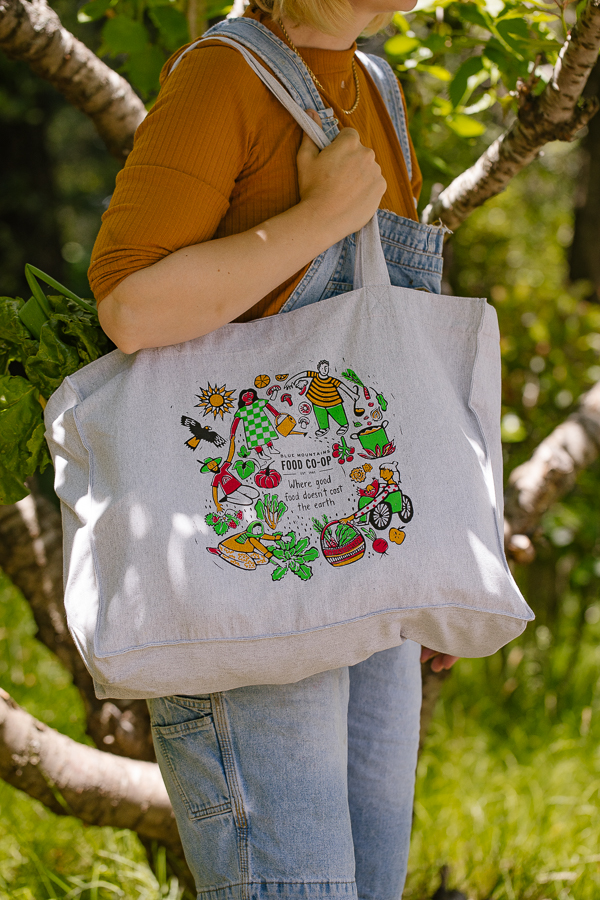 Photos Maja Baska