Toast and marmalade for tea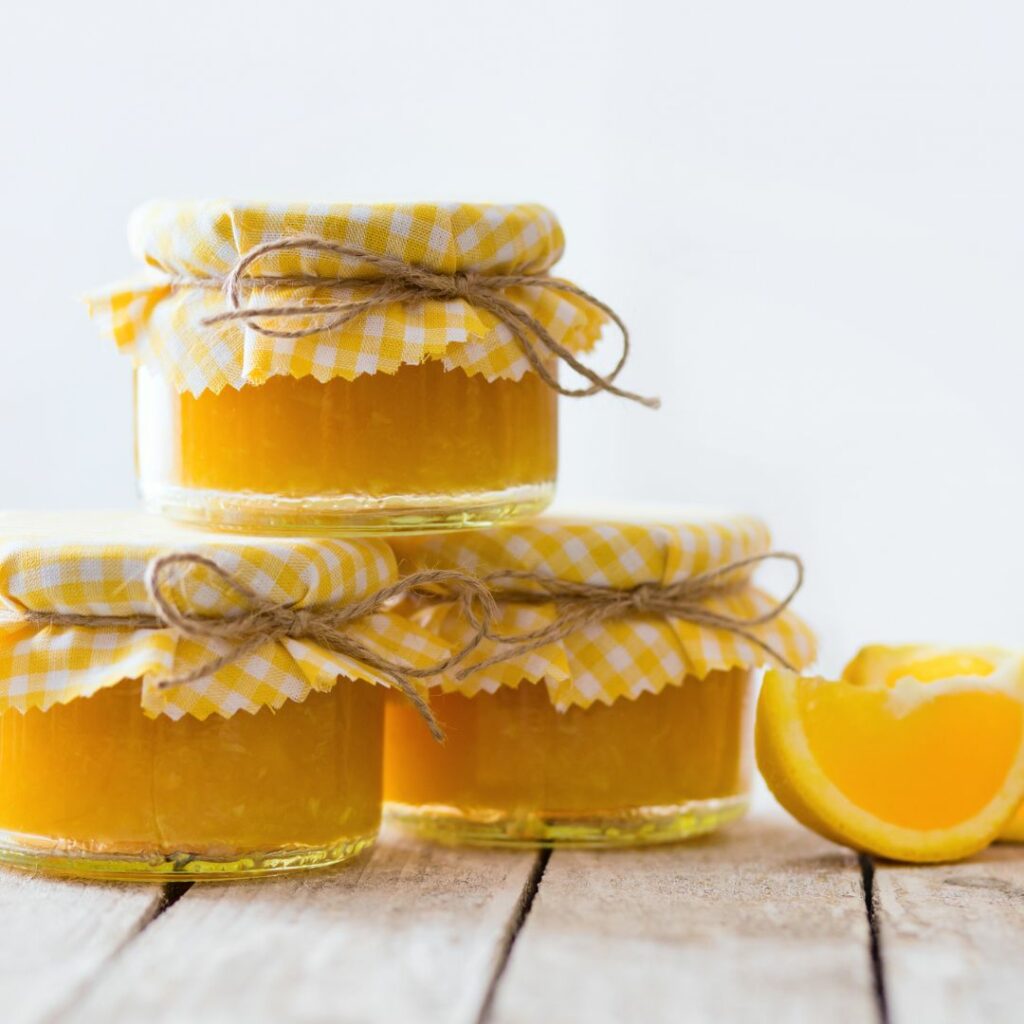 What you need:
Large stock pot
Cooking thermometer
Half a dozen sterilised jars and lids
Ingredients:
900 grams Seville or bitter oranges
2 lemons
8 cups of water
1.5 -1.8 kg sugar
Method:
Wash oranges and lemons. Put whole fruit into large saucepan with water. Cover and bring to the boil. Simmer for 1 and 1/2 hours.
Leave to cool – overnight is fine.
Remove fruit and peel. Separate peel from pith and flesh into two separate bowls.
Slice the peels to whatever thickness you desire. Return to liquid.
Squeeze out pips with hands and put into liquid with peels. Discard coarse pith/flesh but retain the juice and soft fleshy bits and add to liquid.
Bring to the boil, add sugar. Stir over gentle heat until dissolved, then boil rapidly without stirring for about 1/2 hour or until setting point (220F) is attained. A cooking thermometer is very handy as it takes the guesswork of setting point out of it.
Pips will start to rise to the surface so remove them with a spoon and discard. They contain a lot of pectin which makes the marmalade set but you don't want them in the finished product.
Once ready, leave for 10 mins.
Makes about 6-7 jars which should be thoroughly rinsed and placed in a low oven for about 5 minutes before bottling. Sterilise tops by boiling for 5 minutes.
Don't be tempted to double the recipe – it doesn't work with marmalade!