Stock update
It's really pleasing to see Australian products being harvested and back in stock at the Co-op after a long-running drought and Covid-related shortages.
Recent Aussie returns include rye grain,  Tassie grown buckwheat kernels, rolled oats, and hulled millet. We also continue to have a good supply of organically certified Australian medium grain brown rice and white sushi rice. And Grampians Organic Olive Oil is also back in stock.
However, there are continuing shortage of imported items such as the spices and other rices with some large price rises due to the increasing cost of international freight.
As the Australian freight system faces an all-time high demand, we have seen some delays which have especially impacted fresh produce such as bread. Some lines, such as Britt's breads, may be unavailable until the freight system becomes more stable.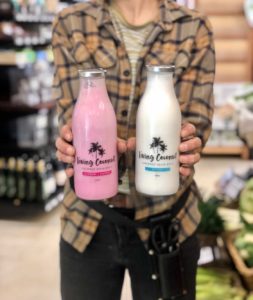 Our fridge goods continue to grow with additions such as Meru Chickpea Miso and Green Street Kitchen Coconut Kefirs and Kimchi. These new products are moving fast, so grab them while you can and check out some recipe ideas here.
Mike Patterson
Did someone say picnic?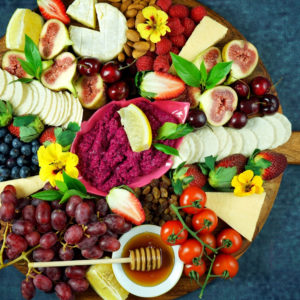 Apart from the obvious fresh salads, fruit and vegies, the Co-op stocks a huge range of perfect picnic fare. Why not try our vegan, cow, goat and sheep cheeses? And fill the rest of your picnic basket with various varieties of crackers including gluten-free, Lushious local dips and ready made snacks, bulk chocolate and nuts, loads of different cold drinks including local kombucha, local raw honey and honeycomb, and BBQ staples like vegan sausages from Suzy Spoon.
We've even got the baskets to put it all in!
Liquid gold
Just in time for spring we are now stocking Grow bio organic liquid fertiliser.
"GROW is developed from specially selected organically composted chicken manure blended to our specific requirements. The composted manure is put through our unique patented process of aerobic fermentation. Added to that process is a combination of microbial inputs and other ingredients that results in a highly refined, biologically active, high carbon and pH neutral liquid with a complete balance of macro and micro nutrients."
Currently available in 1 litre bottles of concentrate for $15.74 (member price) we will soon be offering this product in bulk.
Herb seedlings on the way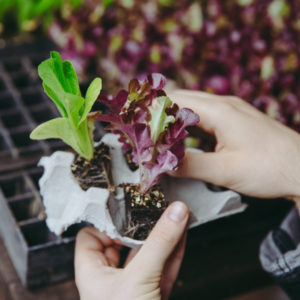 Coming soon! We've just ordered some herb seedlings from Greenpatch Organic Seeds. But, if you just can't wait for the seedlings why not check out our wonderful array of organic seeds – we've got seasonal herb, vegie, and flower seeds. And don't forget we have gardening hand tools, natural insect repellent and sun screen, and planting guides too!