In Good Company – Simple, generous recipes and ideas for get-togethers and good times
by Sophie Hansen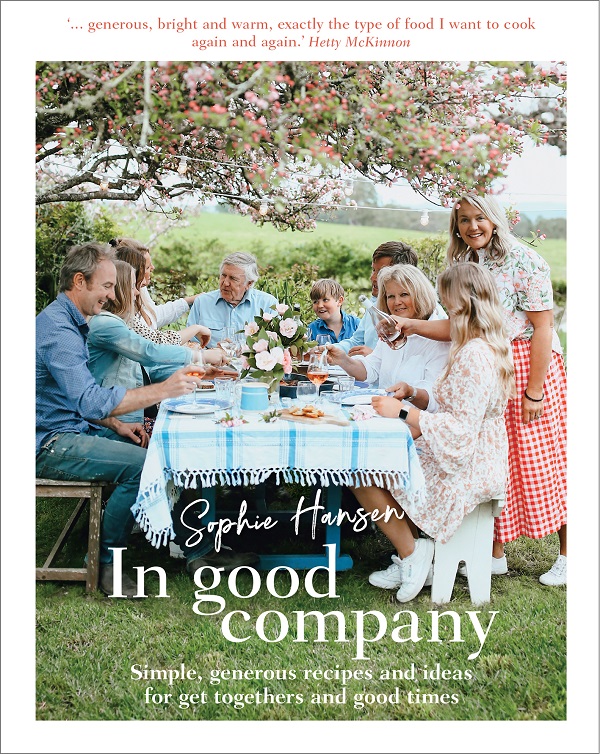 Sophie Hansen's latest lifestyle cookbook will make you wish you were on the invite list for her next get-together. The lavish spreads, aspirational scenes of happy revellers, and gentle encouragement from this Orange-based cook, writer and self-proclaimed "farmer's wife" are sure to inspire conviviality at your place.
Sophie's warm and welcoming book is filled with simple seasonal menus for any occasion including picnics, BBQs, dinner parties, celebrations, casual lunches and more. There's even plans for keeping the kids from getting hangry!
Side notes include advice from Sophie and her featured friends on preparedness, feeding a crowd, styling your table, gift ideas, when it's too hot to cook, entertaining on a boat(!) plus tips on being a good guest. "Don't arrive on time!" Sophie almost scolds.
And watch out for a cameo appearance by Blue Mountains locals, Sam and Asia, from Logan Brae Orchards in Blackheath.
Images and text from In Good Company by Sophie Hansen; photography by Sophie Hansen. Murdoch Books RRP $39.99.
In the spirit of neighbourliness Sophie has chosen to share a couple of her recipes from the book. Click below to try them out at home.
Roasted carrots with yoghurt and harissa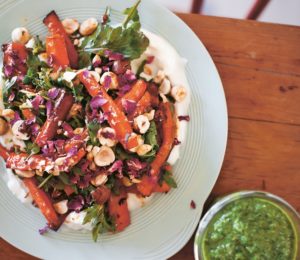 Chocolate, hazelnut and espresso cake