About Face
Rebecca Semken-Clark's unique Katoomba home beauty studio, The Conscious Beauty Therapist, offers bespoke facials and body treatments using low-tox/toxin free, natural, certified organic, and ethical brands. Bec also hand mixes body scrubs, wraps, massage oil blends, and dried herbal preparations for the skin using 100% natural and organic ingredients, many of which she finds at the Co-op. Here are some of her tips and recipes for making your own natural beauty treatments.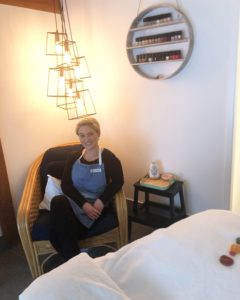 Whenever I visit the Co-op I'm always inspired by the beautiful natural and organic ingredients I can utilise to make skin care products in my beauty therapy studio. It's such a fabulous outlet to get creative, research the benefits of each ingredient, and invent special little preparations to treat the skin. The experimentation process can get a bit messy and sometimes quite funny when one of my concoctions goes a bit wrong, but it's always loads of fun!
I feel that now, more than ever, we really need some home self-care. Many of us aren't going out as much as we used to and shopping locally for fresh, quality produce is super important. The great thing about homemade skin preparations from the Co-op is that you can create effective skin care from ingredients you source yourself and lower your waste and plastic consumption at the same time by re-using your own containers and jars when shopping.
Below, I have curated a glossary of my favourite fresh, dried and extracted natural ingredients sourced from the Co-op, and included some recipes for you to make your own at home facial masks and spa treatments.
Loose tea, herbs & spices
Marshmallow root: Relieves skin irritation, anti-inflammatory, puffy eyes.  Tip: Make a tea infusion with hot water & mix into a mask or soak reusable make up pads to use as an eye compress.
Licorice root: Powerful anti-oxidant, skin brightening, soothes irritation & redness. Tip: Make a tea infusion with hot water & mix into a mask or soak reusable make up pads to use as an eye compress.
Calendula & chamomile:  Soothes irritated skin. Tip: Make a tea infusion with hot water & mix into a mask.
Elderflower/berry:  Anti-microbial & anti-fungal, packed with antioxidants to improve appearance of skin. Tip: Make a tea infusion with hot water & mix into a mask.
Gotu Kola: The herb of "longevity" rich in triterpenoid saponins, a compound known to keep skin tight. Tip: Make a tea infusion with hot water & mix into a mask.
Turmeric powder:  Anti-inflammatory, great for inflamed acne. Tip: Use sparingly or your face will have a yellow stain!
Apple cider vinegar:  Fermented apples contain malic acid, a fantastic skin exfoliant. Dampen a reusable cotton pad with apple cider vinegar & sweep over face like a toner 1-2 times per week.
Natural Salt flakes: A natural & effective hand/foot & body scrub when mixed with oil. Tip: Use salt or coffee grounds to scrub your body but not your face! Coffee is too stimulating & both coffee & salt are too rough/jagged for the delicate skin on your face.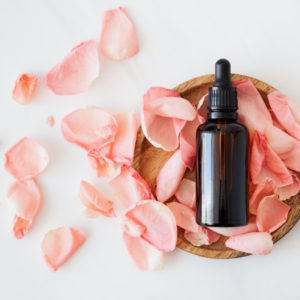 Fresh food
Avocado: High in essential fatty acids, nourishing & hydrating for skin.
Raw Honey:  Helps your skin retain moisture, high in antioxidants which help protect & repair skin damage.
Lemon:  Antiseptic & antiviral, great for the feet! Helps to soften plantar warts.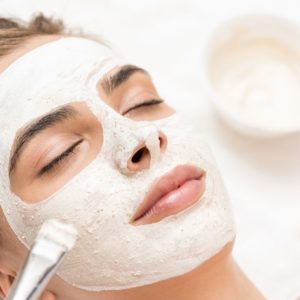 Little Big Shop
Activated Charcoal powder: Helps to draw out dirt, toxins & chemicals from skin, exfoliates dead skin cells. Tip: Avoid mixing your charcoal powder with too much oil when making a face mask or you will find it very hard to remove from your skin!
White & green French clay: Detoxifying, exfoliating, calming. Tip 1: Use a wooden, glass or ceramic spoon or container to mix & store your clays. Clay leaches toxins out of whatever it comes in contact with so metal spoons or containers will make your clay mask less effective. Tip 2: Avoid letting your clay mask set on your skin for more than 5 minutes. The longer it dries on your skin; the more moisture it is drawing away. For a dry, dehydrated skin, mix with ingredients that will prevent your clay mask from setting.
Hemp seed oil: High in essential fatty acids, non greasy or pore clogging but deeply nourishing to the skin as it absorbs easily. Great for all skin types especially acne or dermatitis prone. Tip: Use hemp seed oil as a skin cleanser. Warm up a generous amount between palms and gently massage onto a dry face. The hemp seed oil will emulsify make-up & sebum. Remove using dampened Ever Eco reusable make-up pads. Always "second cleanse" by repeating this step to remove excess make-up & impurities on the skin.
Apricot kernel oil: Deeply nourishing especially for nails & dry cuticles.
Shea butter: Deeply nourishing body moisturiser.
Coconut oil: Deeply nourishing body moisturiser Tip: Coconut oil is often used as a skin cleanser or make up remover, however it can be quite "occlusive" for the skin on your face & cause breakouts, congestion & milia (a buildup of keratinised cells under the skins surface resulting in a hard ball like white head).
Epsom Salts: Excellent bath body soak for relieving muscle tension.
Rose water: Maintains the PH balance of the skin, helps relieve redness & inflammation. Tip: Use rose water like a tonic water after cleansing by decanting into an amber spray bottle & spritzing over the face & décolletage.
Natural Mask Recipes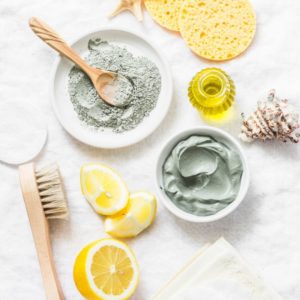 Instructions: Simply measure your ingredients into a small ceramic or glass dish. Mix together with a mask brush or spatula, gently apply with mask brush or fingertips, avoiding the delicate eye area. Apply from just below the hairline, all the way down past your jawline, neck and décolletage.
Acne & Congested Skin
Green Clay 1/4 tsp
Activated Charcoal 1/8 tsp
Turmeric powder 1/8 tsp
1/2 tsp hemp seed oil
Licorice root tea 1/2 tsp
Raw honey 1/2 tsp
Sensitive, Rosacea & Dermatitis Prone Skin
White French clay 1/2 tsp
Turmeric powder 1/8 tsp
Hemp seed oil 1/2 tsp
Marshmallow & licorice root tea infusion 1/2 tsp
Dry, Dehydrated & Pro-Age Skin
Mashed avocado 1 tsp
Raw honey 1/4 tsp
Gotu kola, elderflower & elderberry tea (steep berries for 15 minutes) 1/4 tsp
White Clay 1/8 tsp
Hemp seed, Jojoba or Rose hip oil 1/8 tsp
Simple Gardener's hand scrub
Natural salt flakes 1 tsp
Apricot Kernel oil 1tsp
Mix together in a small dish and rub the scrub mixture liberally all over hands, concentrating on the rough dry areas. rinse off with warm water & apply your favourite hand cream or some plain apricot kernel oil.
Softening, detoxifying & tension relieving foot soak
Fill a bucket or bowl large enough to fit both feet with warm water then add:
Epsom Salts 1/2 cup
Coconut oil or shea butter 1tbs
The juice of 1/2 fresh lemon or 6-10 drops of lemon essential oil
White French clay 1 tbsp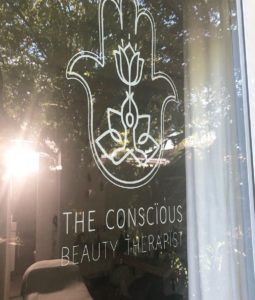 For more information or to book an appointment with Rebecca please contact The Conscious Beauty Therapist.