Plant-based healing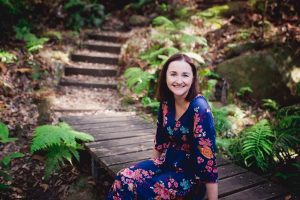 Learn what motivated Renee Tilley to launch her plant-based cosmetic range Paudha Healing.
Q: Briefly, what is your background and what prompted you to start making natural beauty products?
Renee: I worked in the legal industry for 20 years until recently; very far removed from the world of beauty! It was after the birth of my daughter in 2011 that I decided I wanted a change in direction and enrolled in a Bachelor of Heath Science (Naturopathy). My study of herbal medicine and further research I undertook led me to start making my own natural beauty products. I was fascinated by the benefits of herbs and natural ingredients and also blown away by the results I saw in using these ingredients in my own skincare.
I went on to study an Advanced Certificate in Cosmetic Chemistry, which really opened my eyes to some of the chemicals used in the beauty industry and ingredients I did not want to use in my products. I love making products that contain ingredients that actually have a purpose/benefit to the skin, not just a filler to make the product look or feel nice but with no real benefits. I was receiving requests from friends and work colleagues who had tried my products and wanted to buy them as presents, so with a little push from my amazing hubby, we decided to turn what was my hobby and passion, into a business. It kind of snowballed from there and I am so happy I can now share these products with so many people.
Q: What does 'Paudha' mean and how does it inform your business?
Renee: 'Paudha' means plant in Hindi and that is what I wanted the range to be about, using beautiful plant-based ingredients to create an affordable skincare range for everyday use. Since launching we have received our accreditation with Choose Cruelty-Free Australia, which means neither our final products nor any of the ingredients have been tested on animals, during the course of their production. This is something we are very passionate about. We also package all of our products in glass jars in order to reduce our environmental impact.
Q: What is special about living and working in the Blue Mountains?
Renee: The Blue Mountains is such a special place. I truly believe you can feel the energy up here. When I travel to Sydney and return to the mountains, it is almost as if a sense of calm comes over me and I can breathe properly! We are so blessed to be able to live in such a pristine area. We moved to the mountains seven years ago and since starting the business, my eyes have been opened to the wonderful, supportive community we have here. Our business wouldn't be where it is today without the support and encouragement we receive, not only from our customers in the Blue Mountains and beyond but the local business owners also. That includes our stockists of course but also other Blue Mountains business owners, that really come together to lift you up, provide referrals and advice.
Q: Any new products on the horizon that you'd like to tell us about?
Renee: I have so many new products in my head! As for what is ready to be released, we have a Shave Oil coming out for men just in time for Father's Day and we are currently working on a face scrub, although we are still a long way off releasing that, as it needs to go through all the testing etc. Keep an eye out on our social media pages or subscribe to our newsletter to be the first to hear about when our new products are released!