Big Little Shop Co-ordinator, Alison Garland, is always on the lookout for exciting, sustainable and practical new products. She shares some of her favourite new additions in store including Medicine Room, Loco Love (new flavour), Wanderlust, Weleda, Two Sisters Balm, Kooshoo, Klean Kanteen,  Eco Max and more!
Check them out next time you're in store!
Medicine Room Range: Herbal Skin Nectar & Herbal Skin Balm (tins)
"The Medicine Room has been offering handcrafted organic plant medicines and skincare products, naturopathic clinics, and wellness workshops since 1999. Australian-made on the Sunshine Coast by a naturopath and herbalist using organic, fair trade and locally sourced herbs wherever possible."
Loco Love Wild Orange Ganache with Camu Camu [New flavour]
"If you're not usually a fan of the orange and chocolate combination please give this one a try, we promise you'll love it. It's citric and bright, lifted and layered, what's not to love? Blends perfectly with the smooth wild orange cacao center – like a cosmic dance for your taste buds. a sensorial delight. Spiked with vitamin C rich superfood camu camu."
Wanderlust Range: Liquid Herbal Extracts/ Blends & Powder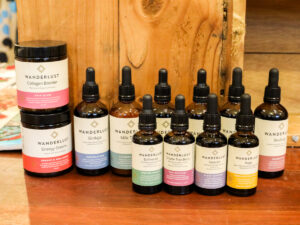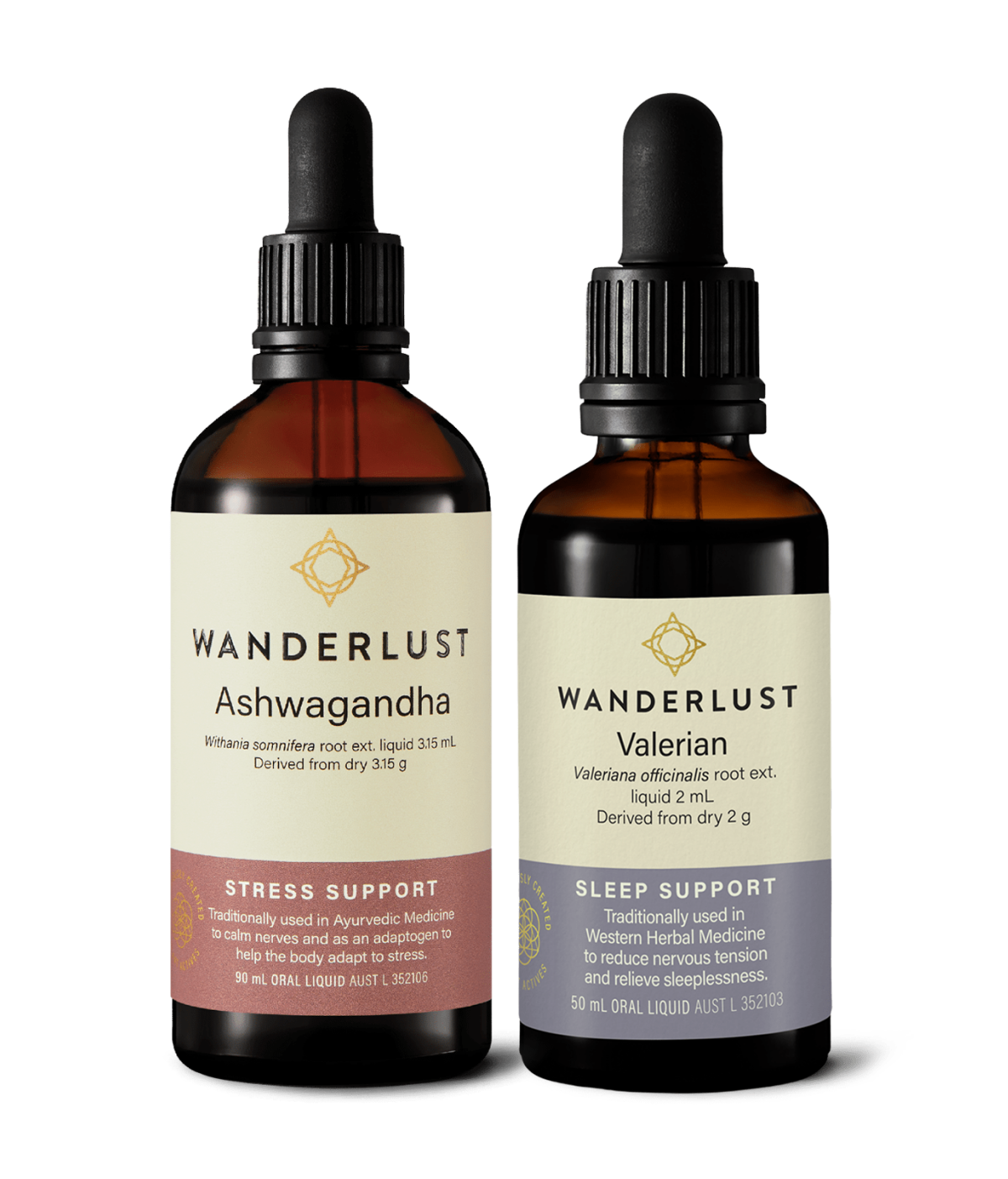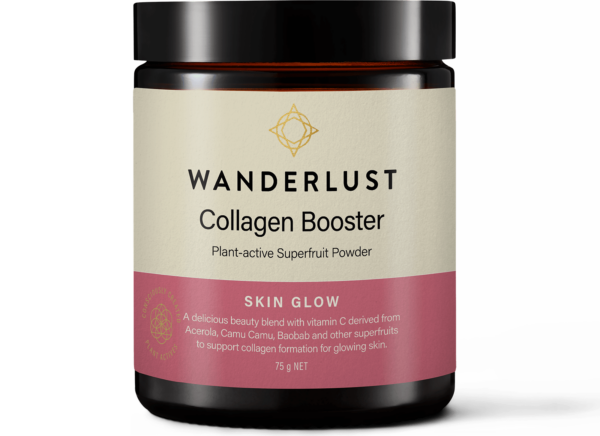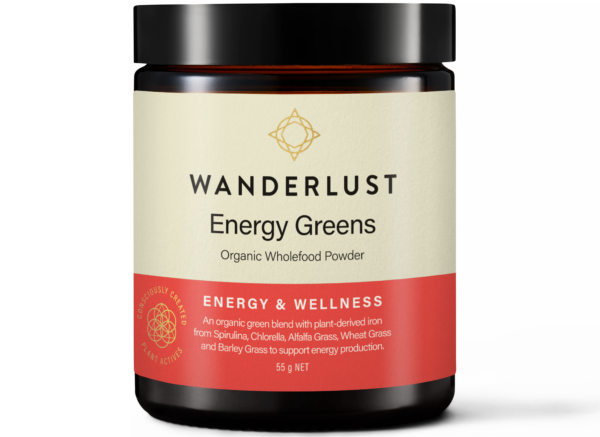 "Plant powered. Rapidly Absorbed. Australian Made. Responsible Packaging. The Wanderlust offers a wide range of herbal products for: beauty from within, immune health, cleanse and detox, general health, gut health, joints, bones and muscle inflammation, mind health,  mushrooms, performance and energy, sleep support, stress and mood, women's health, men's health,"
So far, we're stocking
Liquid Herbals Extracts: "A little drop goes a long way. Rapidly absorbed, 100% plant origin, nothing artificial and vegan friendly."
Powders: "Active ingredients from the Earth. 100% plant-active, consciously created and vegan friendly"
Welenda Baby Love Gift Pack [New edition to our growing mums and bubs range]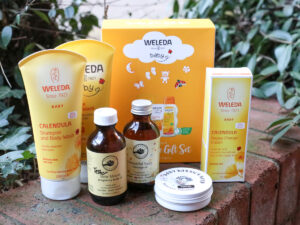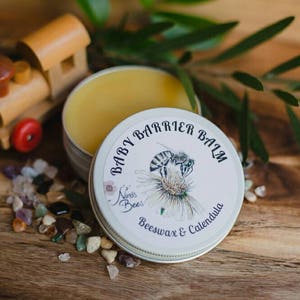 Weleda Baby Love Gift Set: "A selection of baby care essentials – Calendula Nappy Change Cream 75ml, Calendula Body Lotion 200ml and Calendula Shampoo and Body Wash 200ml."

Two Sisters Balm — Support a First Nations Enterprise!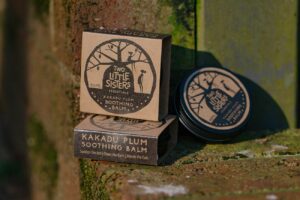 "Soothe the itch, clear the rash, mend the cuts. Widely used by the Aboriginal people of the Kimberley for for its medicinal properties, the Kakadu Plum has gained superfood status as the highest natural source of Vitamin C on the planet. This powerhouse botanical is the key ingredient in our Soothing Balm. We source our Kakadu plum ethically from Kimberley Wild Gubinge"
Perfect

P

otion

Moisturiser Cream Base

"Create your own moisturiser made from pure plant ingredients for your body or face."Add your own essential oils if you like!

Find me in the bulk section, near the scales. — scoop out as much as you need from our bulk 500g container.
Kooshoo — new styles and colours for adults and children!
"Plastic-free hair ties; super strong, gentle on hair, stylish and biodegradable."
Large klean Kanteen insulated food canister in 32 oz
"Our 32oz Insulated Food Canister features TK Closure™ internal thread design for increased thermal performance and a newly designed bowl-shaped base. The lid locks in leakproof storage in just a quick quarter turn and features an easy-carry swivel loop. Climate Lock™ double-wall vacuum insulation keeps contents hot for 11 hours and cold for 45 hours. The durable stainless steel food storage container is also easy to clean, stackable, and dishwasher safe. Great for family meals, take-out, soup, noodles, ice cream, leftovers or any fresh food on-the-go."
Eco Max Toilet Roll Holder & Toilet Brush Range
[New] Eco Max Copper Toilet Brush Holder and Toilet Paper Holder
[New] Eco Max Copperand galvanised steel (and timber) Toilet Brush Holder and Toilet Paper Holder
Eco Max Paper Pottery Toilet Brush Holder is a plastic free alternative to pair with our Eco Max Toilet Brush. This unique design is made from paper lined with natural rubber, so that it is completely waterproof internally with a protective water repellent layer outside. Weighted at the bottom, for stability. Paper Pottery is unbreakable and a beautiful addition to bathrooms
---
Save your veggies! Invest in some of our favourite food savers.
With the price of some veggies rising, here are just a few of our products that can help extend the life of your food and produce:
The Stasher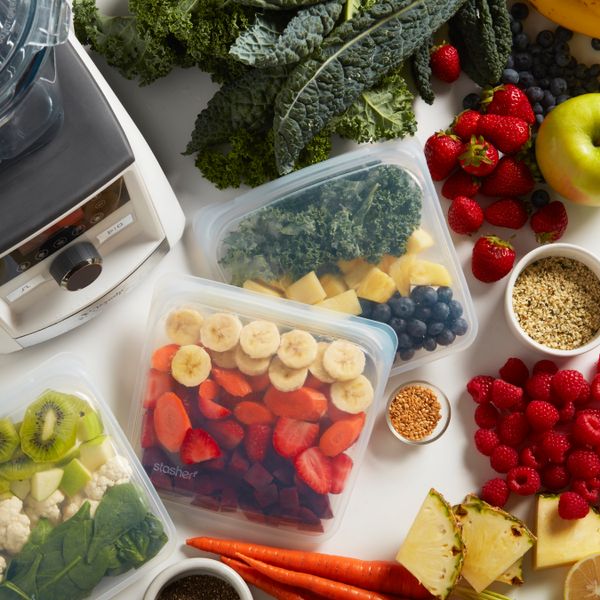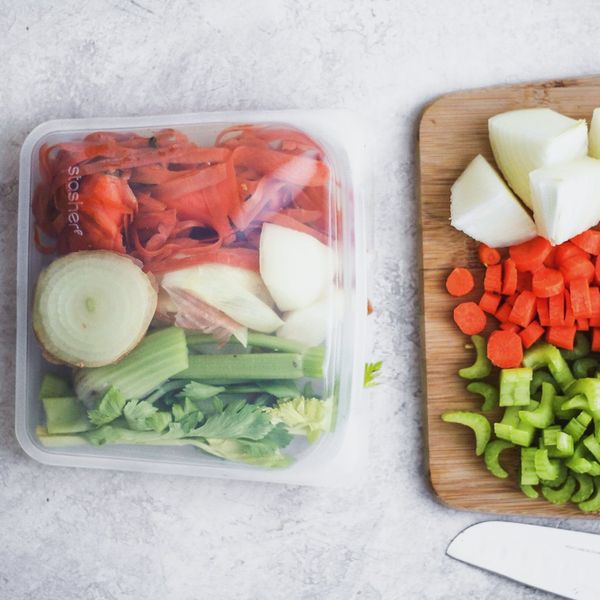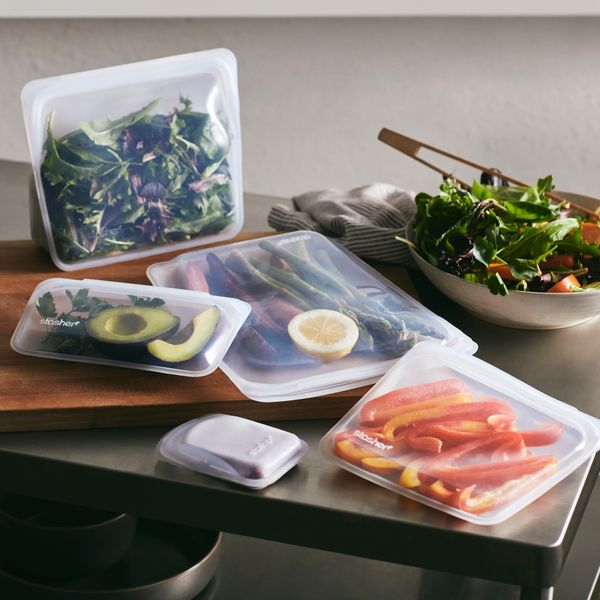 "Stasher bags are made from platinum silicone (only the best), which does not degrade over time. From freezer to microwave, from oven to dishwasher, Stasher bags are made to last, each one keeping thousands of single-use plastics out of our oceans and landfills. Stasher bags are completely free of BPA, BPS, lead, latex, and phthalates."
4 my earth
4myearth Bread Bags are for those who care about our environment and their bread! Take yours into your local bakery to fight the war on waste! Zip close, machine washable, this will last for years."
4myearth began friendly Cotton food covers "are perfect for leftovers, BBQs and cut fruit and veggies. Available in several sizes""
Veggie Savor