And the winner is…
Thank you to everyone who entered our competition, it is clear that many of you are successful home food producers! But there can only be one winner and that person is…
Kathleen MacDonald whose garlic crop looks and sounds amazing.
"I LOVE to grow and eat garlic. I rub raw garlic on fresh toast and put it in home-made dips, pastas and sauces. It is zingy and delicious. If I am sick (which isn't very often because I eat so much garlic!), it makes the best 'killer-germ-juice' with umeboshi plum, ginger and tamari in boiling water. Garlic makes everything taste better. I love to plait them, freeze them, dehydrate them and give them to friends as gifts or produce swaps. I love that they sprout when they are ready to sow. I love that every clove grows one whole bulb – it's magic! You can never have too much garlic! Last year my harvest yielded about 176 bulbs from only 1.88 square metres of veggie patch."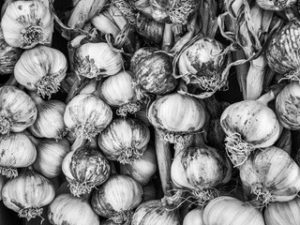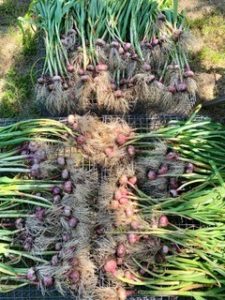 Enter now to win a beautiful 2021 ABC Organic Gardener diary!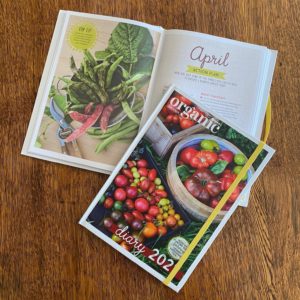 Packed with beautiful photographs, helpful tips and great advice from the writers and photographers of Australia's leading publication on growing your own organic food, the 2021 ABC Organic Gardener diary, valued at $19.95, is the perfect companion for green thumbs and would-be urban farmers alike. And we have one to give away!
To enter simply email your contact details to hello@bmfoodcoop.org.au and answer the following question:
What is your favourite food to grow and eat and why?
Feel free to send photos of your home grown food too!
Entries close 15 February.