Light seeds: Banksias
Art for Earth's sake is the concept behind our recently launched Big Little Gallery.
The window gallery is open to local artists whose work reflects environmental themes says Jacqueline Forster, Co-op Marketing and Community Education Coordinator. "We think it is wonderful to be able to provide a space to showcase local talent and shine a spotlight on environmental issues. The Big Little Gallery is a place where green ideas can flourish."
The current exhibition, Light Seeds: Banksias, by Saskia Everingham of FOJO Fibre, is a striking sculptural trio of banksia seed pods made from Merino wool and Margilan silk and lit from within.  Saskia's inspiration for the work came after the loss of a loved one. "Walking in the bush in winter, I was struck by the number of seeds embedded in the flora around me. Even though the environment looked colourless and dead, the nourishment for the future already lay dormant, ready to start the cycle again," Saskia explains. "The light within the seed pods is a metaphor for hope and the potential life that lies within a protective vessel."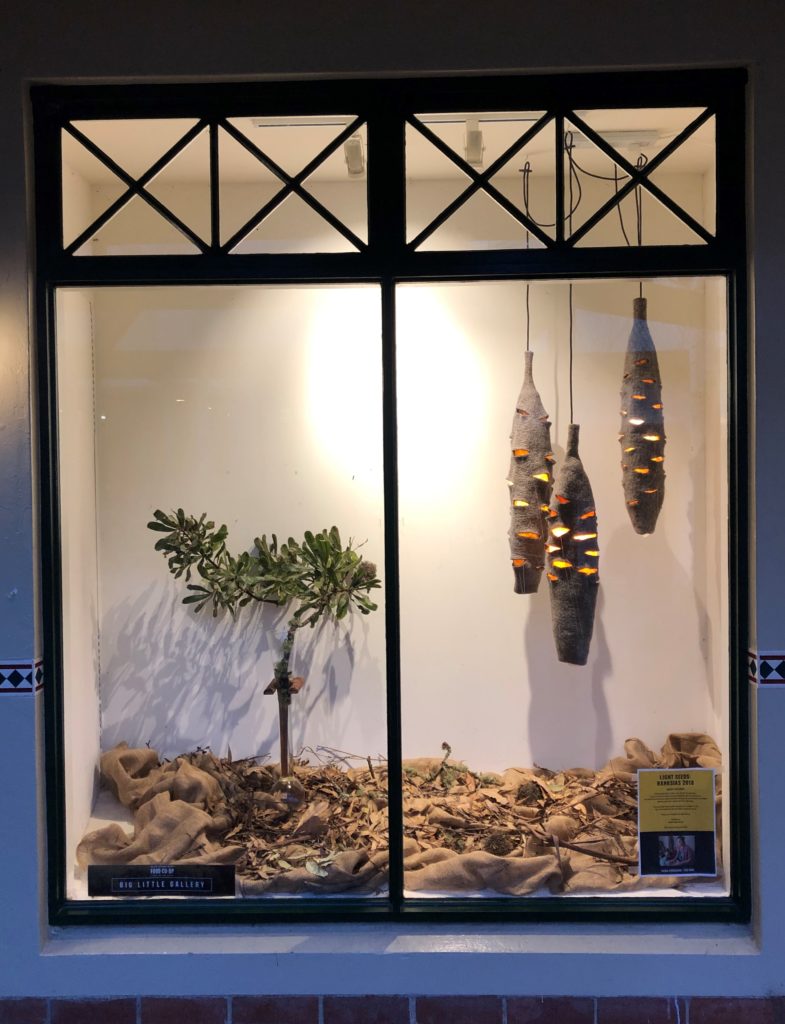 The work is available for purchase and the exhibition runs until mid-September. Expressions of interest for exhibiting in the window gallery are invited from local artists and schools. For more information, email marketing@bmfoodcoop.org.au.