Co-op Fruit and Vegetable  Coordinator, Maddison Pitt, gives us the low down on our winter harvest and new products in the Big Shop!
An update on local growers & produce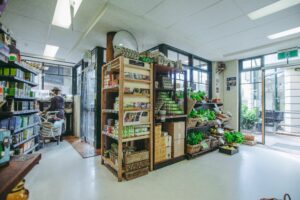 The warmer weather is officially here! (sometimes). Overall, our fruit and vegetable supply from Sydney markets is now stable and most of the leafy greens have returned in steady supply. While some prices have remained higher than average (like potatoes due to poor planting weather), prices have started to return to more reasonable levels thanks to this now being the best time of year for growing so many crops.
Let's get into the tropical fruits to celebrate!
Fruit in season
Stone fruit season is on! Apricots, plums, peaches, nectarines and our festive favourites: cherries.
Amazing Queensland- and Northern Territory-grown K.P mangoes and yummy mini watermelons, ready for those hot summer days and fruit platters
Berry time! Strawberries, blueberries and the occasional blackberries are full of antioxidants and now in season
Veg in season
Ripe red tomatoes: truss, gourmet and cherry varieties coming in
Bean time! Green bean, sugar snap peas, snow peas and broad beans
Zucchinis, cucumbers, eggplants and sweet corn cobs
Local growers
Our market garden is pumping along and we are now receiving produce twice a week! Thanks to our Farm It Forward farmers and our garden volunteers, we are providing super fresh and local kale, silverbeet, baby cos and snowpeas to our community.
Other Blue Mountains mirco-farms are cranking out the produce too: cos and butter lettuces, tomatoes, zucchinis, salad mixes and pak choy and choi sum galore.
We thank our local growers for giving farming a good crack and helping to secure our local food systems. We also thank our members for supporting our local growers, helping to create a more circular local economy and making way for local and independent jobs.
So, what's new and in season in the Big Shop?
New products
Blue Mountains Food Co-op Herbalist Blended Teas — now in a beautiful, refillable canister!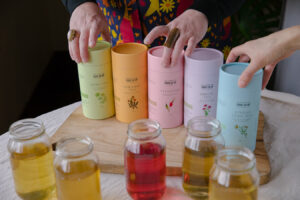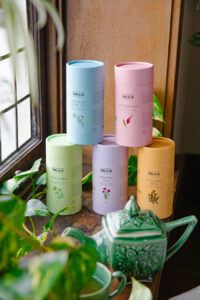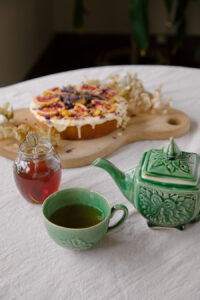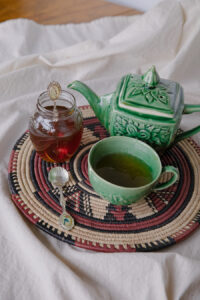 Pudding Lane Christmas Puddings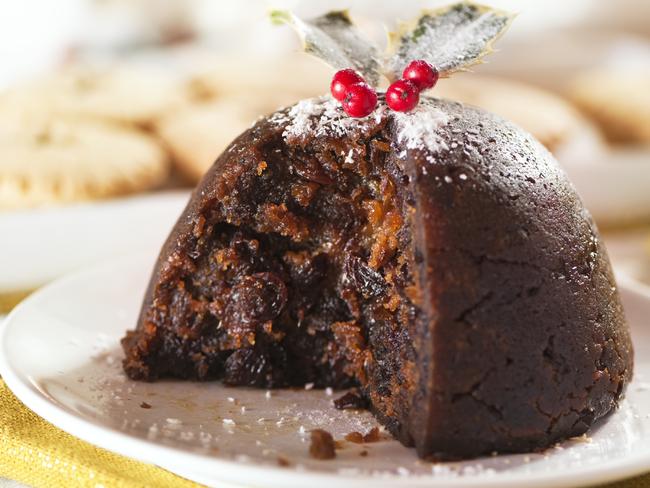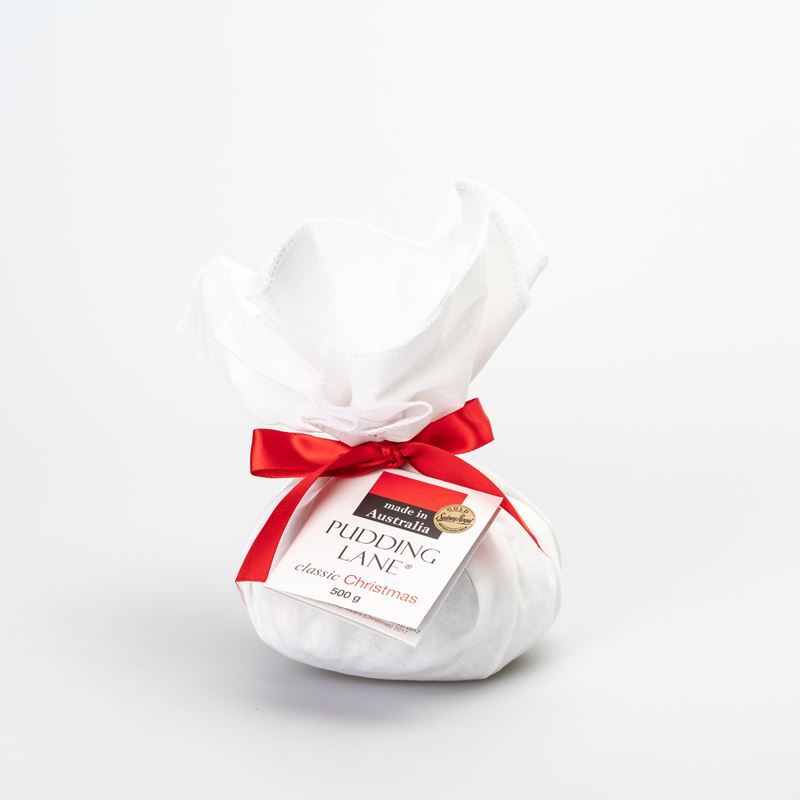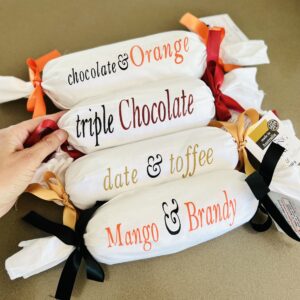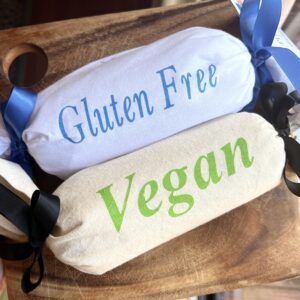 Dr Superfoods Dried Tart Cherries (Montmorency) – no added cane sugar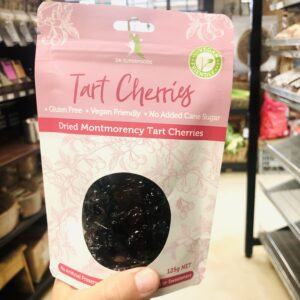 "Dried tart cherries are a power house of nutrition. They are dark red in colour which shows their high amounts of anthocyanins (antioxidants). Tart cherries are one of the few foods that contain melatonin. As their name suggests, they are pleasantly tart and tangy. Our tart cherries are infused with apple juice concentrate, making them completely free of refined cane sugar." – Dr Superfoods
Pulp It Produce Blackheath Christmas Fruit Chutney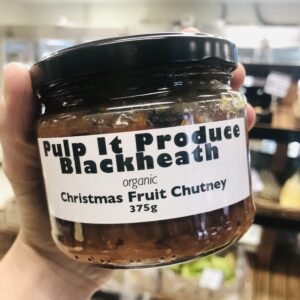 "Products are passionately produced in small hand-controlled batches from organic, locally sourced and seasonally available fruits. All condiments are made without the use of artificial colours, flavours or preservatives."
Bulla Booch  – new and limited release flavour:
Black Tea with Rose

Suzi Spoons – Festive Vegan Roasts. GF option too.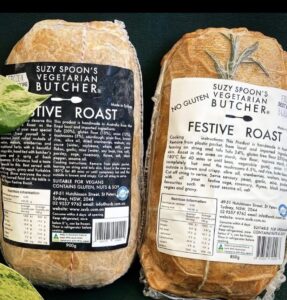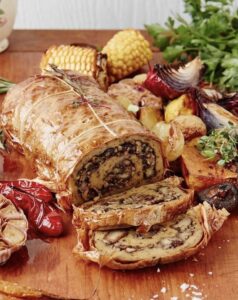 Find them in the fridge! Get in early so you're all sorted for your festive feasts.
Botanical Cuisine [Vegan] – Cultured Black Gold [black sesame spread]; Chestnut Feta; & Mousse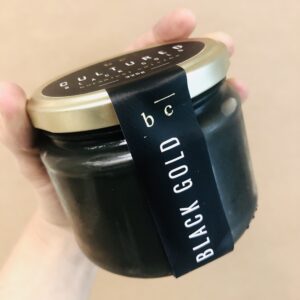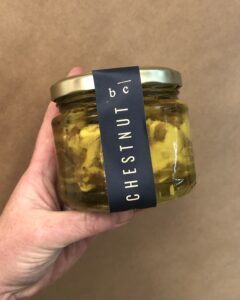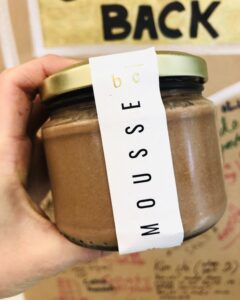 Ingredients: Organic Activated Raw Macadamia, Organic Activated Raw Cashews, Organic Black Tahini, Organic Amino Acid, Organic Activate Charcoal, Organic Turmeric, Organic Dehydrated Cranberry, Organic Medjool Date, Organic Black Olives, Culture.
Made in Australia with at least 60& Australian ingredients.
Epicurean Harvest Hot Sauce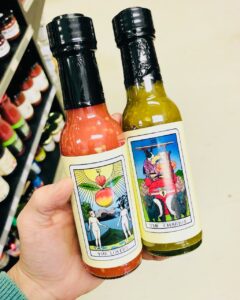 Two flavours this year!
The Brownie Lady — vegan &/or gluten free treats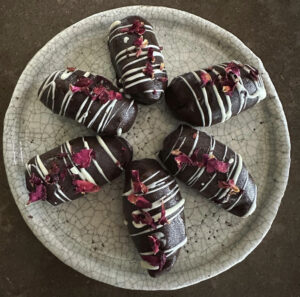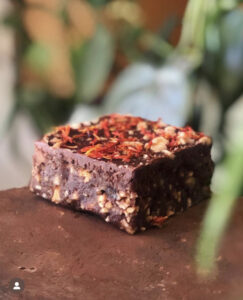 [Back in stock]
Green St Kitchen Living Coconut Kefir Mylk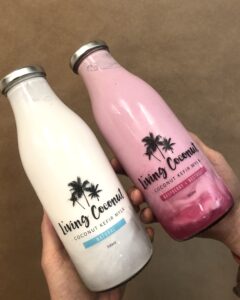 Orgran Gluten Free Plain Flour & Orgran Gluten Free Self Raising Flour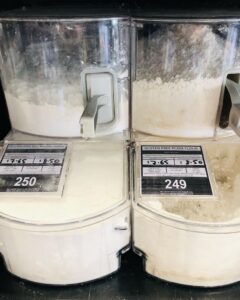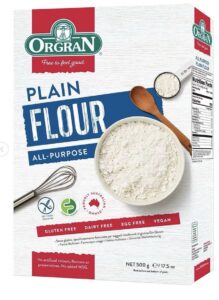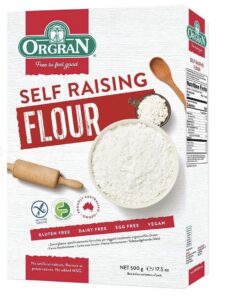 Honest to Goodness "Neighbours Blend" Premium Organic Coffee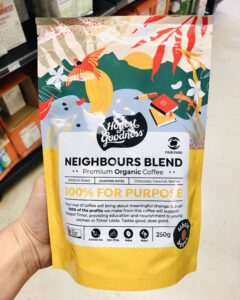 Honest to Goodness Australian Dried Fruit Salad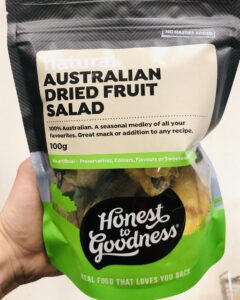 Absolute Organics Beetroot Slices ** Certified organic **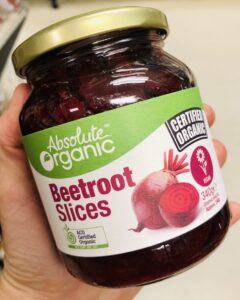 Boulder Canyon Chips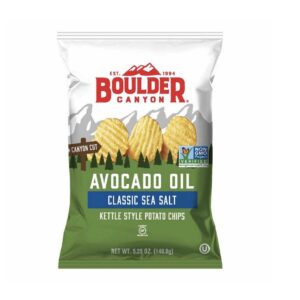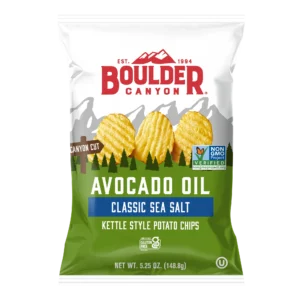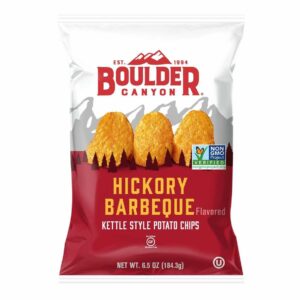 • Avocado Oil Classic Sea Salt
• Avocado Oil Malt Vinegar & Sea Salt
• Classic Hickory Barbeque
"Boulder Canyon was founded by brothers John and Mark Maggio in 1994, who together wanted to create a healthier but equally delicious snack option. The two learned the methodology of making potato chips and soon after started to create healthier options using better-for-you oils, like olive oil or avocado oil. The Boulder brand was born and the rest is history…" — Boulder Canyon
Urban Forager Chicken & Beef Stock!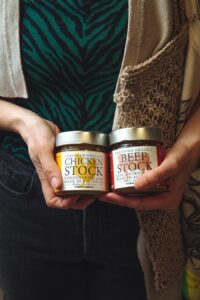 "Each jar contains 100% real ingredients: Vegetables, meat (chicken & beef stocks), herbs, spices, apple cider vinegar, olive oil and lake salt. No nasties. Urban Forager Organic Stock Concentrates are made from 100% pure ingredients. They're just plain old natural, healthy vegetables, herbs, meat, spices, cider vinegar, olive oil & salt. Being certified organic, you can also be sure our ingredients are free from artificial pesticides and herbicides and grown the way nature intended." — Urban Forager website
Bonsoy Sparking Coconut Water. Three flavours: 'Organic Natural', 'With Watermelon', & 'With Ginger'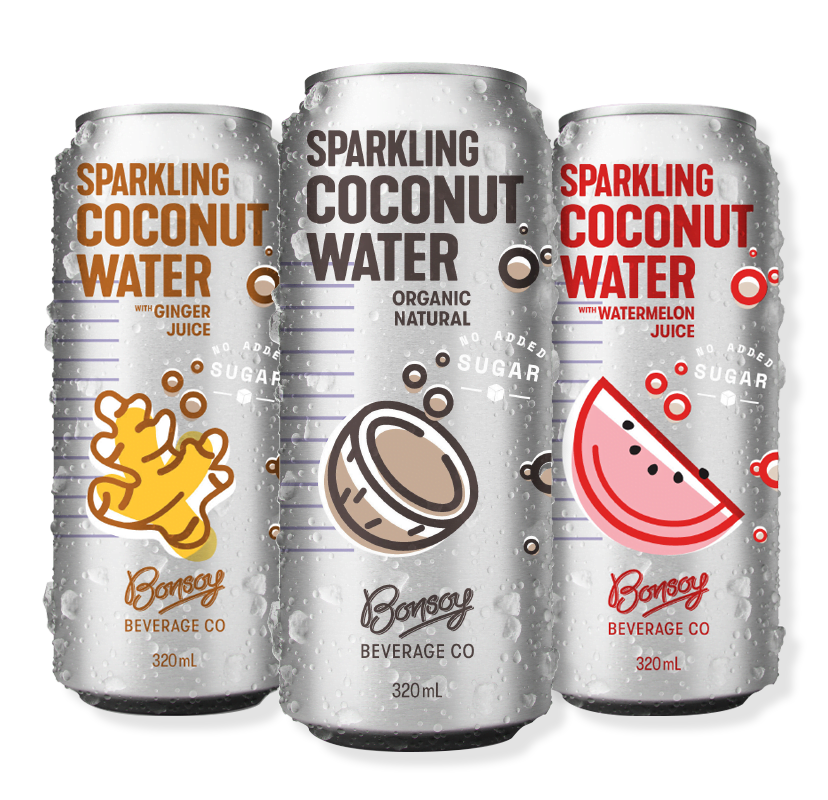 Gluten Freedom Sourdough English Muffins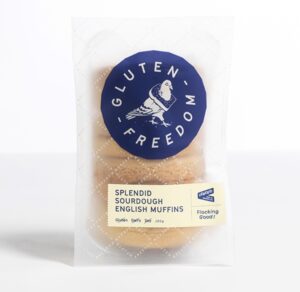 Sanita Ashwaganda Root Extract Powder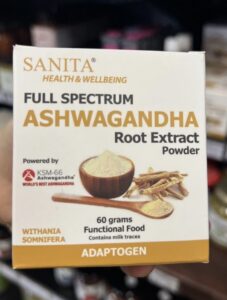 Barambah Organics Organic Yogurt 'Real Mango'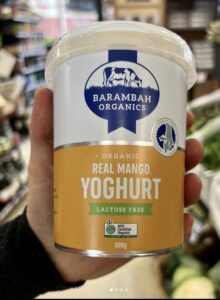 PeaNOT Butter [Smooth & Crunchy]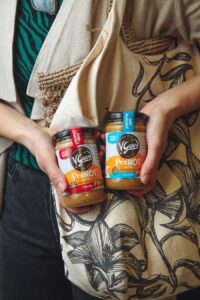 "Made from roasted chickpeas, VGood PeaNOT Chickpea Butter, is a lunchbox safe alternative to peanut butter, with a focus on great taste and a great eating experience. The unique PeaNOT Butter recipe delivers a real 'peanut butter' taste and texture, completely free from peanuts and tree-nuts". — VGood website
Byron Bay Bone Broth – 100% Australian Certified Organic Bone Broth [Beef & Chicken]

Dalhousie Jams — Australian family owned business, Australian Certified Organic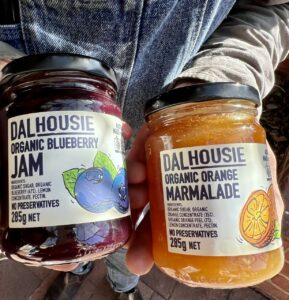 Word & photo credit: Quoted text & photos sourced from respective brand's websites with feature image by volunteer Maja Baska www.majabaska.com.au