Have your say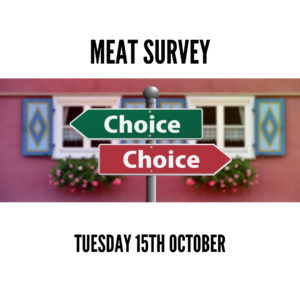 A survey on whether the Co-op should sell meat will be sent to all members on Tuesday 15th October.
ALL MEMBERS ARE INVITED TO RESPOND
Deadline for responses to online survey is Tuesday 22nd October.
Any members without an email address will receive a printed survey via Australia Post.
Deadline for responses to postal survey is Tuesday 29th October.