Now taking phone orders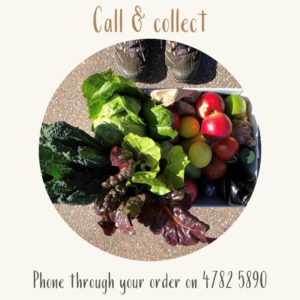 In order to offer our customers an alternative to face-to-face shopping at the Co-op we are now trialling a Call & Collect service.
Simply phone through your order to the shop on 4782 5890 between 10am – 3pm, and pay and collect later that day.
Please allow at least two hours for your order to packed. Orders will be taken for main shop items only.
When you arrive at the shop to collect your order please call the shop and let them know you are here. Staff will bring a mobile EFTPOS machine outside where you can pay for your groceries.