Shop local at The Co-op this festive season!
At the Co-op, we support local all year round but this Christmas we encourage you to love and shop local for your Christmas gifts and groceries. We're a small community here in the Blue Mountains and there's an abundance of talented and passionate artists, creators and makers, many of whom we stock at the Co-op.
Come by the Big Shop and Little Shop and ask about our local products and brands listed below.

Blue Mountains Food Co-op Herbalist Blended Teas — now in a beautiful, refillable canister!
We're super excited to have recently launched our Co-op branded herbalist -blended tea range. The perfect gift for loved ones and the canisters can be refilled with the bulk tea at the Co-op. .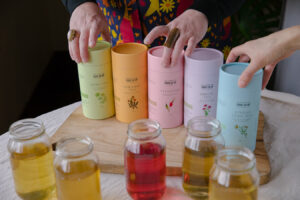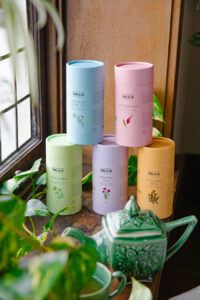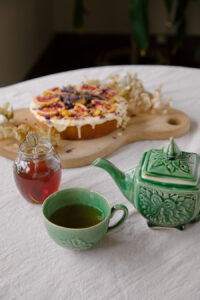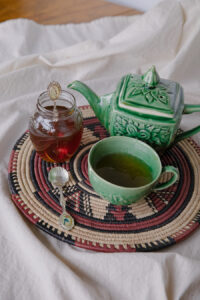 Hair and Body Care
Paudha Healing – skin and hair care range
Nina's Bees – including gift packs
NueBar – hair bars
Clémence Organics
Soaps by Heather
The Herbiary – bath range
Kitchen and Home
Sian Thomas Ceramics
Rachel Szalay's – cheese platters and coasters
Laughing Bird Print – tea towels, aprons, table runners, and bags
Nina's Bees – beeswax wraps
The Herbiary – smudge sticks & incense
Food
Pulp It Jams
Bulla Booch
Epicurean Harvest – hot sauces
Herbs of Life – Sauerkraut & Kombucha
Wilderness Coffee Project
The Little Coffee Company
Jannei Goat dairy
Peters Gluten Free Bread
Lushious Gourmet – dips and meals
Malfroy's Organic Raw Honey
Bibi's Kitchen
Belinda's almond butter and peanut butter balls
Hosanna's – vegan & gluten free bread and trreats
Local Christmas Cards
To The Trees
Pip and Pod Paper Designs