Help make the Co-op the best it can be!
Listening to customers has always been important to us. Your feedback will help make the Co-op the best it can be.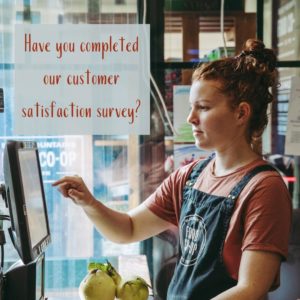 When Blue Mountains Food Co-op was born in a Katoomba garage back in 1981 the instigators, those plucky wholefood pioneers had no idea that their little buying group would grow to be the largest not-for-profit, community owned food co-op in Australia. With over 2,500 members, 26 staff, a large contingent of loyal volunteers, including the Board of Directors, and two shops open seven days a week, the Co-op plays an integral part in the social and economic fabric of the Blue Mountains community it serves.
And so, to better understand what makes our Co-op unique, and to gauge what would help us provide our customers with the best possible experience, we're asking for 5 minutes of your time to answer some important questions. What are we doing right? What can we improve upon? What new products and services would you like to see? And how can we enhance your Co-op shopping experience?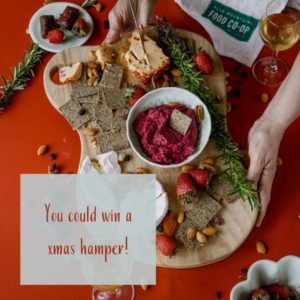 Your feedback is extremely important to us and we thank you for your time in completing this survey. All participants in this survey will go into the draw to win a Christmas hamper!
Photos @maja_baska_photography