FINANCIAL UPDATE & MEMBER FEEDBACK
The survey has now closed thank you for your responses.
As you, our members, are co-owners of the Co-op, it is important to keep you up to date about important issues affecting the solvency of the organisation. The document below will discuss our current financial position, present ideas for shop re-configurations to ease the pressure of rising overheads, and ask for your feedback on those ideas.
Please click on the image below to view the document and download a copy.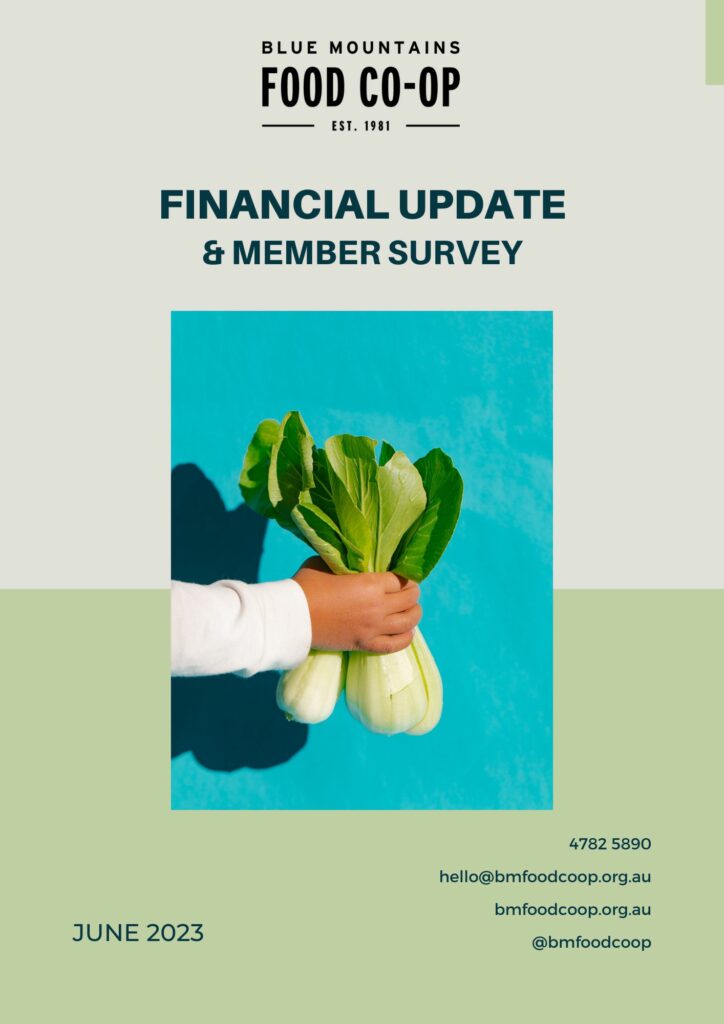 If you have any queries or comments please contact us on hello@bmfoodcoop.org.au.
We thank you for your support.
The board of directors
Blue Mountains Food Co-op