Flu fighters
These medicinal healthy sweets are a great way to get the goodness of Grass Fed Gelatin into your kiddies along with high amounts of vitamin C to help protect the immune system in the chilly season. Grass Fed Gelatin is a wonderful gut healing food, full of great nutrients for rebuilding the gut wall and nourishing growing bones and joints.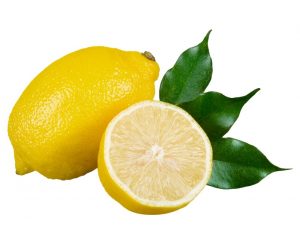 Ingredients
Makes 68 small gummy bears
½ lemon
pinch sea salt
½ cup boiling water
2-3 Tblsp Manuka or raw local honey
1 tsp Gubinge (Kakadu plum) powder (or other high vitamin C powdered food source)
1 drop On Guard* (optional)
2.5 Tblsp Grass Fed Beef Gelatin powder
*On Guard is a doTerra essential oil blend that supports healthy immune function
NB: If you do put an essential oil drop into the mix I can only recommend doTERRA oils for this as they are the only ones I know to be tested for safe internal use. If there is an essential oil in the gummies please don't let them be eaten like lollies – use them more like medicine – otherwise if they are just lemon and honey they can be safely eaten as a healthy sweet.
Method
Squeeze the juice out of the lemon, then cut the half lemon up into medium pieces – rind and all. Pound in a mortar and pestle with the honey to release juice and oils from the rind.
Transfer to a heat proof small bowl or cup with the lemon juice.
Add ½ cup of really boiling water and cover immediately, with a plate or lid.
Leave for a few minutes.
Uncover and push any drops on the lid into the cup.
Strain the liquid into a small jug or bowl.
Stir in the Gubinge powder and optional On Guard.
Sprinkle in gelatin one tablespoon at a time and stir constantly to avoid lumps.
Add the resulting thick mixture to a small saucepan and heat gently to liquefy.
Transfer the mix to a mould* with a baster, kitchen syringe or spoon.
*You can buy silicone gummy moulds online here
By Danielle O'Donoghue