Middle-eastern indulgence
Delicious Persian love cake, great served with pistachios, rose petals or sprigs of lavender and the usual indulgences – cream, ice-cream or creamy yoghurt.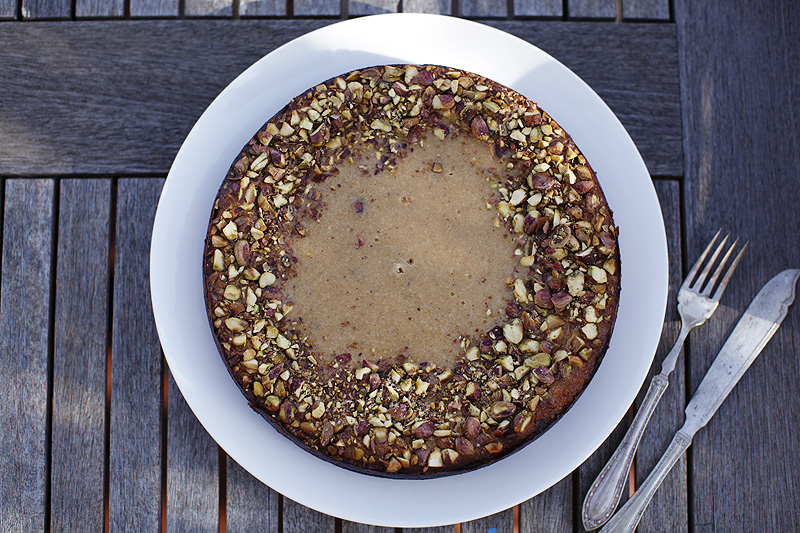 Ingredients
3 cups / 360g Almond Meal
1/2 cup Raw Sugar
1/2 cup Brown Sugar
120g Butter
Handful oatmeal – rolled oats ground till fine
2 Eggs lightly beaten
250g Greek style yoghurt
1 Tspn Freshly grated nutmeg
1/4 cup Chopped pistachios or walnuts
Method
Preheat oven to 180 degrees.
Use a 26 cm springform cake tin.
Prepare cake tin, by lining with paper.
Combine sugars, almond meal, and butter. Rub with fingers until it resembles breadcrumbs.
Place half the mixture in cake tin, press down to cover evenly.
Add yoghurt, egg and nutmeg to remaining mixture. Beat until smooth and creamy.
Pour the yoghurt mixture over cake base. Scatter nuts over top.
Bake Approx 35 minutes
Serves: A small party