What's new?*
Co-op grown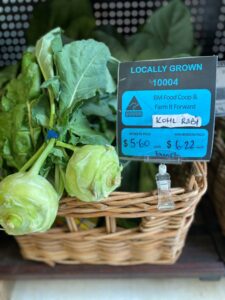 Fresh in this week kohlrabi from our very own market garden in Katoomba. Don't know how to cook or eat it? Why not try farmer Hannah's easy slaw recipe:
Peel the tough outer part of the kohlrabi then grate it. Peel and grate one beetroot also and mix together. Add a generous squeeze of lemon, salt and pepper, and enjoy!
If you want to learn how to grow your own kohlrabi check out this article from ABC Organic Gardener magazine.
She'll be apples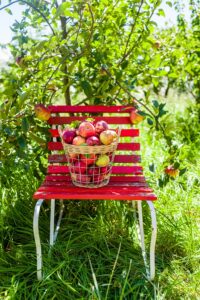 Photo: Mary Canning
New season apples are here! Royal Gala, Red Delicious, Early Desire, and Fuji.
$11.07kg Member $12.30kg Non-member
Breakfast is served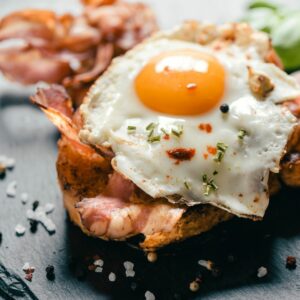 Our new local egg supplier is the Brischetto family from Kanimbla Valley Farm. Their pasture raised eggs come from happy hens that play a vital role on their regenerative farm in the picturesque Kanimbla Valley.
Gamez Smokehouse is a family-owned small goods business located in North East Victoria. They pride themselves on traditionally made small goods that are
Free Range
Gluten Free
Hand Crafted
Chemical preservative Free
Naturally Wood Smoked
They do not use sodium nitrite (250) in the curing process, replacing all commonly used chemical ingredients with natural alternatives so to eliminate any E numbers. They believe in using locally grown ingredients, low food miles, and making everything by hand in small batches.
Streaky bacon 150g $9.98 Member $11.09 Non-member
Ham 150g $8.99 Member $9.99 Non-member
Salami 100g $14.39 Member $15.99 Non-member
Smoked chicken breast 150g $10.43 Member $11.59 Non-member
Cider house rules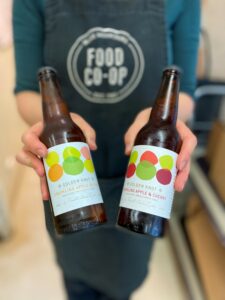 Locally brewed in Orange, delicious Golden Knot sparkling apple and pear non-alcoholic cider is made traditionally by Small Acres Cyder with no added flavourings, no added sugar, no concentrate, and not diluted with water.
$3.99 Member $4.43 Non-member
Kia ora!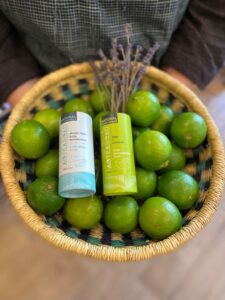 Aotearoad was founded in 2016 by two women who wanted to make a change to the ever-increasing presence of plastic on supermarket shelves. They are both passionately connected to the ocean and dreamed of creating alternatives for everyday products in home compostable planet-friendly packaging.​ Their products are NZ made, plastic-free, compostable, 100% natural,  user friendly, and  effective.
Sleepy Time Baby Moisturiser, Lime & Coconut Body Moisturiser Stick, & Rose & Vanilla Body Moisturiser Stick.
$16.19 Member $17.99 Non-member
It'all come out in the wash
It may look new but Enviroclean Plant-based Delicate Wash is the old eucalyptus wool wash. This Australian owned and made laundry detergent cleans and protects delicate fabrics such as silk, linen, wool & lace as well as black garments. And is suitable for hand or machine washing in Front and Top Loaders, all water temperatures. 0% Optical Brighteners, 0% Synthetic Fragrance, 0% Phosphates.
1 litre $11.57 Members $12.86 Non-Members
You light up my life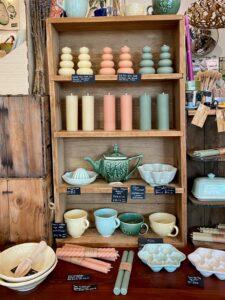 Have you seen our new range of handcrafted pure beeswax candles from This is Someday of Melbourne? They come in a variety of shapes of sizes and in beautiful muted colours including peach, honey and sage, plus two new autumnal hues of plum and maple.
2-pack of dinner candlesticks (taper) $19.80 Member $22.00 Non-member or (twist) $21.60 Member $24.00 Non-member
Twist Pillar $37.80 Member $42.00 Non-member
Curvy Wonder pillar $34.20 Member $38.00 Non-member
Midi pillar $36.00 Member $40.00 Non-member
Caring for your beeswax candle
"The beauty of Beeswax! If you own one of our Beeswax Candles, you will know that after a while, the candle will start to bloom.  This is a natural process of Beeswax (and a tell tale sign you have a candle made from 100% Beeswax and no additives). A tip to remove the "bloom" ~ you can either grab a damp cloth and wipe it away or grab a hairdryer and slowly apply some heat around the candle. Just remember it will return after a while, that's the beauty of Beeswax." This is Someday
What even is gumby gumby?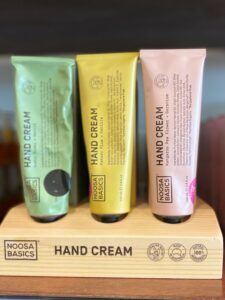 Our Noosa Basics range of natural skincare includes deodorants and hand creams with the soothing properties of Kakadu Plum & Vanilla, Kangaroo Paw Flower & Geranium, and Gumby Gumby & Neroli. And while native plants like Kakadu Plum and Kangaroo Paw are well known, what the heck is Gumby Gumby?
According to organic native plant farm gumbi-gumbi.com.au: "The Gumbi Gumbi (Pitosporum Angustifoluium) plant is a traditional food that has been consumed by Indigenous Australians for centuries. Traditional uses of Gumbi Gumbi are reported to include the treatment of viral conditions such as coughs, colds, and much more. There is a growing body of research that is delving into the potential medicinal factors attributed to Gumbi Gumbi."
The plant is native to arid inland zones so you won't find it around the Blue Mountains but if you go travelling out west this is what you should look out for.
Here's an interesting ABC article about Gumby Gumby.
And some more research from the US here 
Noosa Basics hand creams $26.96 Member $29.95 Non-member
Basket bonanza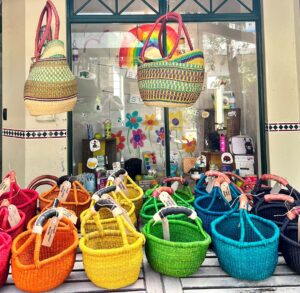 New shoulder baskets, and mini coloured baskets – perfect for Easter egg hunts!
Freebie!
For a limited time only we have a gift with purchase offer from Cheeki. For every 600ml Classic Insulated Cheeki water bottle purchased you'll receive a free sports pouch – great for hands-free bushwalks.
Easter treats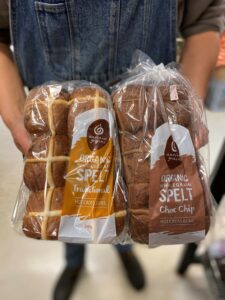 Ancient Grains Hot x buns in all their spelt organic glory are here!
$10.98 Member $12.20 Non-member
Chocoholic!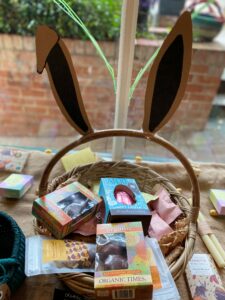 We've got all your favourites in one place.
Banjo Bear carob eggs
Loco Love Lovers gift boxes, Nutters Box, Twin packs, Singles, and Chocolate Drops
Organic Times Bunnies (dark and milk chocolate) $9.85 Member $10.95 Non-member
Deva, Bennetto, Melbourne Bushfoods specialty blocks
Chow Cacao Easter eggs
…and we have Easter bilby cards too!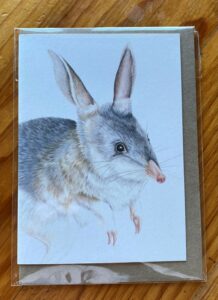 *Prices are current as at 5 April 2023