Eco gift giving made easy
Local, handmade, organic, fair trade and eco-friendly gifts for the whole family.
For the gardener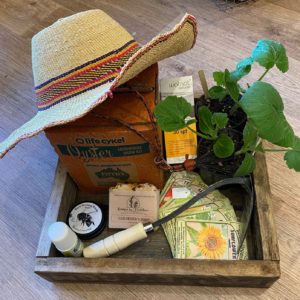 Fair trade Bolga hat
Ho-mi hand tool
Greenpatch, Eden, Sow'n'Sow and Mid Mountains seed savers seeds
Seedlings form Deb at Katoomba Raw and Greenpatch Organics
Sunbutter and Wotnot Naturals sunscreen
Nina's Bees Hardworking Hands balm
Soaps by Heather Gardener's soap
Lifecykel mushroom growing kit
Thursday Plantation insect repellent
Planting charts
For the foodie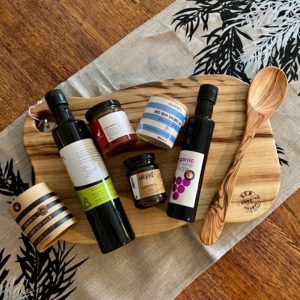 Olsson's flavoured salts
Organic Olive oil
Essential Ingredient Rose Harissa paste
Spiral Red Wine vinegar
Eco board chopping boards
Laughing Bird Studio table runners
Olive wood spoons
Mr Pye's black garlic infused honey
For the eco-family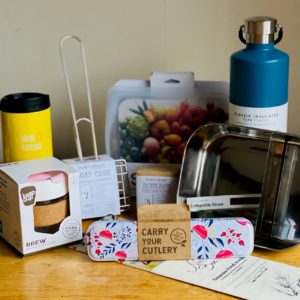 Ever-eco stainless steel lunchbox
Cheeki insulated water bottle
Klean Kanteen insulated tumbler
Collapsible straws
Carry Your Cutlery
Nina's Bees beeswax wraps
Stasher food storage containers
Original Keepcups
Solid dishwashing soap & holder
Pamper packs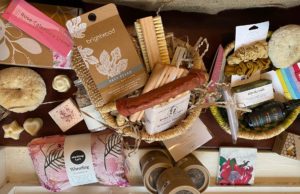 Blue Mountains bath bombs
The Herbiary bath soaks
Paudha Healing rose quartz facial roller
Clemence Organics spritzer
Mokosh light or rich face cream
Local ceramic soap dishes
Est, Soaps by Heather, and Feirmlee soaps
Perfect Potion gift sets, essential oils & diffusers
Kooshoo scrunchies and hair ties
Brightwood deep clean bath glove
Weleda Rose-calendula creme
Wheatbags Love
Gift vouchers
If you're stuck for ideas why not give a Co-op Gift Voucher for any amount you like.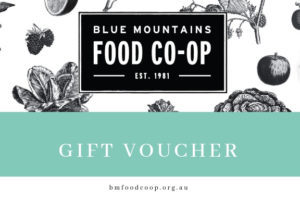 Plus check out our range of local artist's gift tags and cards.