Pooch parks go plastic-free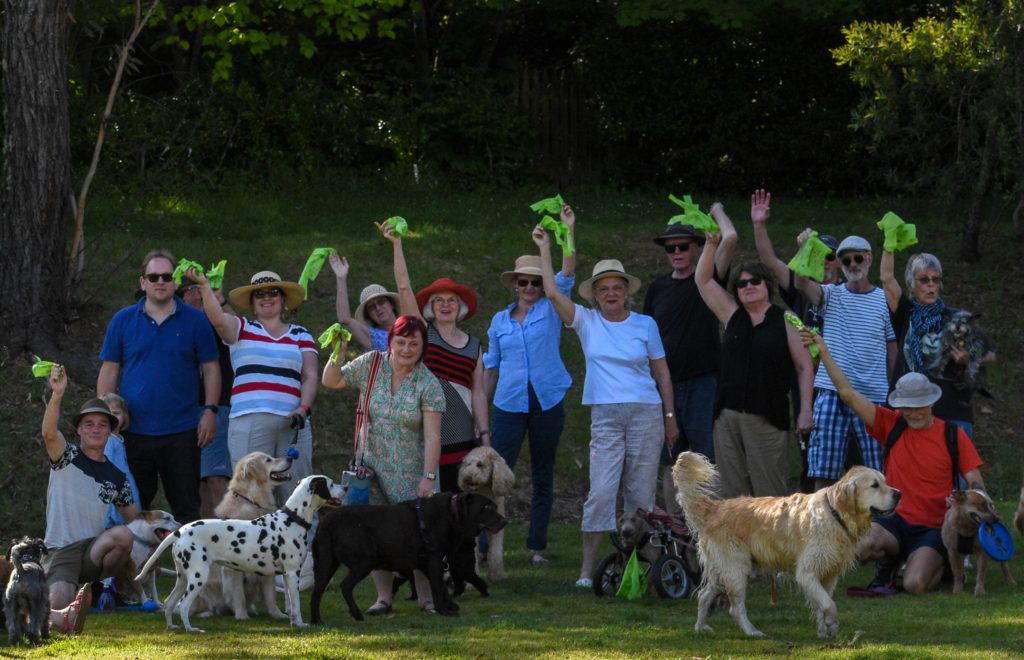 Photo by Paul Watkins
Dog owners from Leura Oval off-leash park are celebrating the replacement of plastic poo bags with eco-friendly compostable plant-based bags. Lesley Harrowsmith, (mum to Maggie the Dalmatian and Gus the Pug), says members of the park approached Blue Mountains City Council (BMCC) representatives with samples of compostable bags several months ago requesting a change to the environmentally friendly option.
"We were very happy when a dog waste bag dispenser was installed at the park in 2018," says Mrs. Harrowsmith. "A few of the more regular visitors to the park "adopted" the dispenser to monitor the bag supply but when we realised the waste bags were degradable we were concerned about the amount of plastic pollution being generated."
The new eco-friendly bags, which are made from corn and are Australian certified compostable, will be rolled out to all off-leash parks across the Mountains says a BMCC spokesperson.
With over 20,000 registered dogs in the Blue Mountains* that is a sizeable amount of plastic being kept out of landfill.
Mrs. Harrowsmith says it is a win for the environment and responsible dog owners. "Off-leash parks are an important part of our Mountains community, providing safe areas for exercise and social interaction for dogs and their humans."
You can purchase your own compostable dog poo bags at the Co-op. Two products are available: Biobag rolls of 40 $5.71 members/$6.34 non-members and Biobags flat pack of 50 $5.43 members/$6.03 non-members.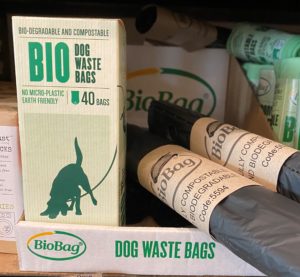 According to the BioBag website the dog waste bags are made from "a compostable resin named Mater-Bi produced by Novamont, an Italian research company dedicated to environmental alternatives to polyethylene-based plastics. Mater-Bi is an innovative family of bioplastics that uses substances obtained from plants, such as but not limited to, non-genetically modified corn starch, and biodegradable/compostable polymers obtained both from renewable raw materials and fossil raw materials. Novamont's policy is to acquire and use exclusively natural, non-GM, raw materials (such as starch)."
*petregistry.nsw.gov.au