Edible Garden Trail a boost for school gardens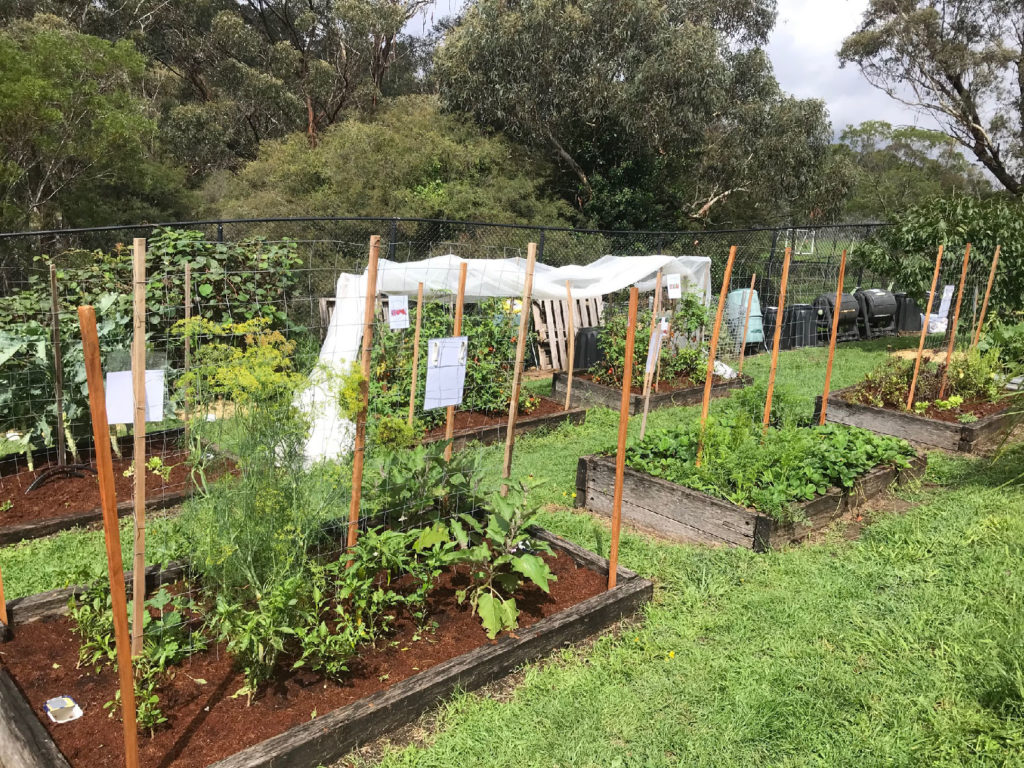 Sandwiched between drought, bushfire and a global pandemic, the 2020 Blue Mountains Edible Garden Trail open weekend (held in early March) was never-the-less a great success. Even showery weather couldn't deter over 600 visitors from getting their dose of gardening inspiration before Covid-19 sent us all scurrying into lockdown. Once again, tireless volunteers opened their productive gardens to the public to showcase their skill, ingenuity, growing know-how and community-mindedness.
The main focus for the 2020 Trail was engaging mountain schools to promote healthy eating and garden education. Carolyn Armstrong, Assistant Principal at Lawson Public School, says being involved in the Edible Garden Trail "has enhanced a spirit of wellbeing and connectedness in our beautiful school community." Lawson school had no active gardens and an unused kitchen before joining the Trail as a way to motivate them into action. "I was guided by research that asserted supporting a school's physical environment, specifically gardens, enhanced wellbeing and a sense of belonging for students and school communities," says Carolyn.
"The Trail helped us form partnerships with a network of schools resulting in staff being able to exchange knowledge, expertise and support in this arena. The Lawson School Garden project has engaged staff, families, students from Kindergarten to Year 6, and the wider community in the planning, creating and maintaining the gardens, whilst developing sustainable and critical living skills," she explains. "The benefits include engaging parents as part of the journey, who are now driving a garden committee, inspiring kids and allowing them to excel at school by realising their potential to create, sustain and eat out of a garden."
Other participating schools included Mount Victoria PS, Leura PS, Wentworth Falls PS, Kindlehill, Springwood PS, Faulconbridge PS, and Blaxland East PS. And we ewre lucky enough to have five community gardens on board too with The Farm at Blackheath, Farm it Forward, Katoomba, Mid Mountains and Springwood Community gardens all showcasing their collective achievements.
Just over $9000 was raised from ticket sales and is now being distributed to participating schools and community gardens via $500 garden grants. Some of the projects the money will be spent on include purchasing new greenhouses, improving accessibility, creating bush tucker gardens, making composting systems, increasing biodiversity and attracting beneficial bugs into gardens, and purchasing tools, seeds and fruit trees.
We can't wait to see what 2021 will bring to the Trail!
For more information go to Edible Garden Trail.