Volunteering builds confidence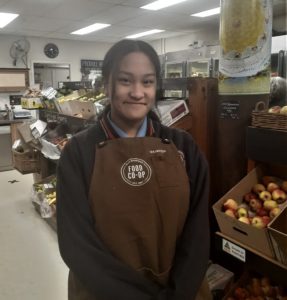 Volunteering at the Co-op is a great way to find out how the shop runs says our vollie of the month, Mhikaela Mitchell.
Mhikaela's mum worked at the Co-op for many years so she wasn't a complete stranger when she started volunteering about six months ago but Mhikaela says volunteering has helped build her confidence when talking to customers. "I love the environment and the people here," Mhikaela says, "the staff are lovely and welcoming and it's a great atmosphere."
For more information about the benefits of volunteering at the Co-op and to register for a training session click here.