Local brew
Daniel Bucca founded Herbs of Life in 2012 when he couldn't find good kombucha for sale in Australia. Now he's making specially brewed batches just for the Co-op using filtered water and organic ingredients. We caught up with him to find out what makes Herbs of Life kombucha so good.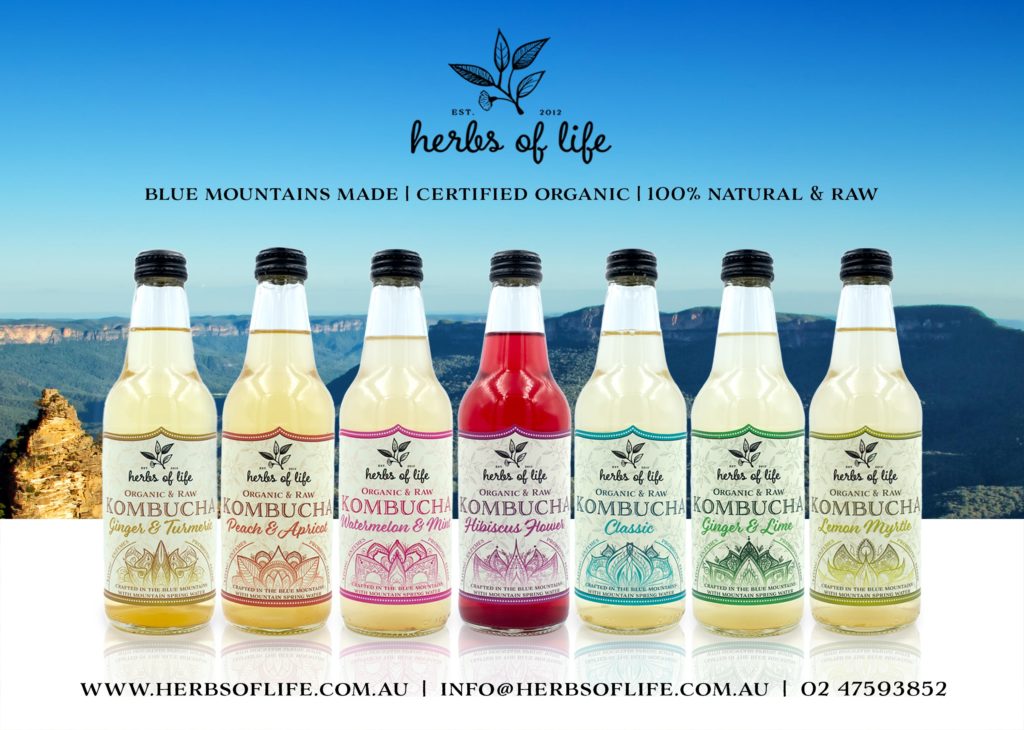 Q: Do you consider yourself at the forefront of the fermenting revolution?
Daniel: Fermenting has been around for thousands of years, perhaps if people are either re-acquainting themselves with this food art or learning something new that would be a kind of revolution. I think Herbs of Life has contributed a greater level of awareness and understanding of what fermentation is. Working with whole foods has allowed us to strengthen our relationship to 'real' food.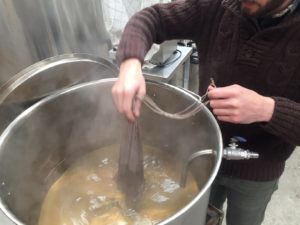 Q: What's so good about kombucha and why do you think it has become so popular?
Daniel: Kombucha, when made correctly, is a cultured food. Cultured foods are part of who we are and aid in our being. These foods have nourished and fed us for thousands of years. So any living cultured food is greatly beneficial to us. Cultured foods are foods fermented either raw with salt or brine or can be beverages like kombucha, fermented with a living yeast bacteria organism SCOBY (symbiotic culture of bacteria and yeast).
Correctly brewed, kombucha contains four essential ingredients: good water source, organic cane sugar (for fermentation only), organic tea, and kombucha mother SCOBY. Most brands in the marketplace are backed by corporate dollars and although this has created commercial popularity because of marketing, the general public is somewhat ignorant as to what real kombucha is. Positively though, people can feel the benefits of real kombucha on their digestive systems as well as general health and well being. This has greatly accelerated the drink's popularity.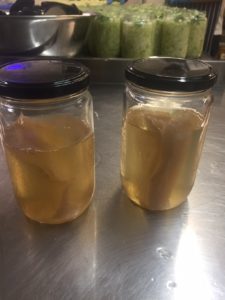 Q: Where do you brew your kombucha?
Daniel: All manufacturing, from start to finish, takes place in Lawson. Lawson's climate is not as cool as the upper mountains but it is high enough to take advantage of cool, clean air that aids fermentation. Our ferments are basically wild, meaning during fermentation the products are exposed to the elements and to the natural wild yeasts that exist. Lawson has a nice balance of what it takes to create a natural fermented product.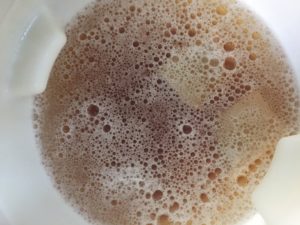 Q: You've grown a special SCOBY from filtered water just for the Co-op Herbs of Life kombucha – can you tell us a bit about that process?
Daniel: To begin fermenting kombucha one starts with a piece of SCOBY (symbiotic colony of bacteria & yeast) handed down or from a previous batch – added to a brew of sweetened tea made from tea leaves, water, and raw can sugar (preferably all organic ingredients). The fermentation is held within an open breathable vessel or tank covered with a cloth. The fermentation process can take two to three weeks, depending on the volume of brew, and during this time the piece of culture put in grows an offspring which floats to the surface forming a skin. The skin grows thicker during the fermentation. This is the starting process of kombucha tea and necessary to do if you're changing the water source. Water is a major part of kombucha fermentation. After the initial ferment each recurring batch can take two to three weeks depending on the brew volume, the offspring and original piece of SCOBY remains in the vessel along with 10% of the previous batch (known as mother juice). Then you're ready to refill again with sweetened tea.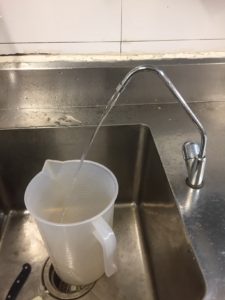 Q: What are some of the other ingredients that go into your kombucha?
Daniel: Our organic ingredients include fresh whole limes, sourced through Forest Gate Organics Bellingen NSW, ginger sourced from Merricks Creek and Mirrum Creek in Coffs Harbour NSW, and turmeric sourced from Mirrum Creek in Coffs Harbour and Kiwi Down Under NSW.
Q: How often should we consume kombucha?
Daniel: Listen to your body. Not everyone can tolerate kombucha but for those who can drinking it daily is fine or a few times a week.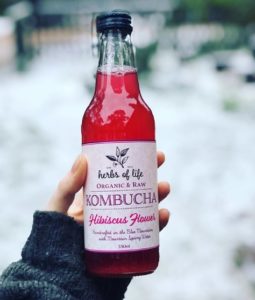 Q: Co-op customers love all the varieties of Herbs of Life sauerkraut too – why is it good for us and what's your favourite flavour combination?
Daniel: Like kombucha, sauerkraut is a cultured food. Cultured foods are foods that are wild-fermented and the result has a probiotic value along with naturally occurring living beneficial yeasts. The probiotics and livings yeasts aid digestion and the immune system. I favour the carrot ginger and turmeric ginger flavour.