Winter feast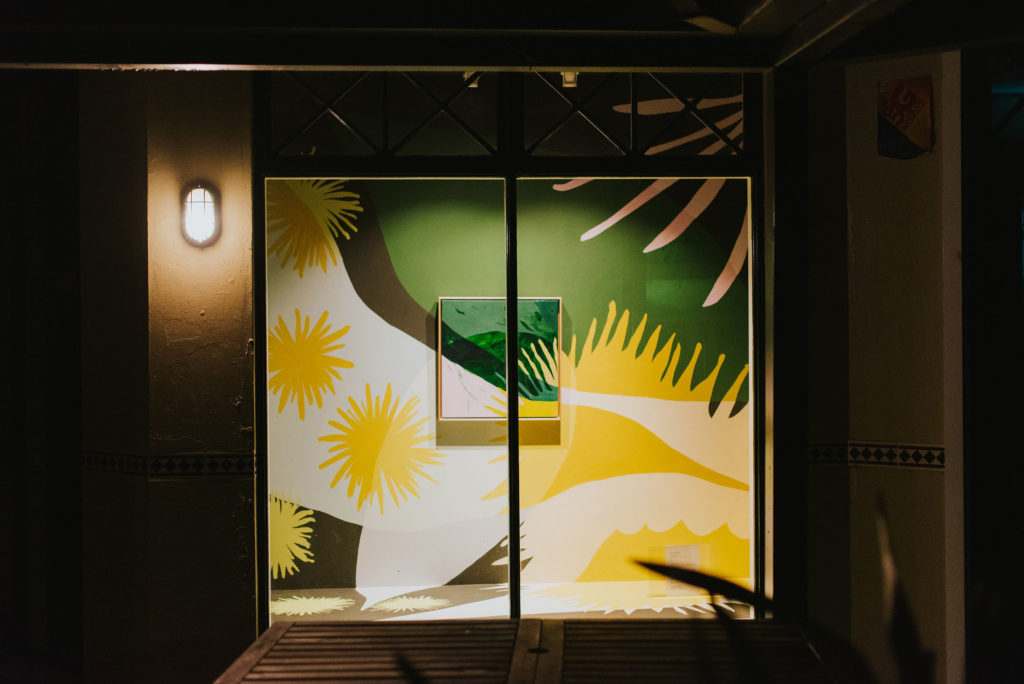 Nastia Gladushchenko's joyous artworks have transformed urban street-scapes throughout Sydney. Now, her aptly named mural, Winter Feast, is bringing light and life to Ha'penny Lane, even on the darkest winter's day.
Q: What is your background and how did you come to be painting in the Blue Mountains?
Nastia: My background is in Interior Architecture and experiential design and exactly three years ago I won two call-outs to create two large murals in Paddington, Sydney which started me on a path creating large-scale public works. I loved the idea that an artwork could have the power to alter the form of a building or site and saw it as the perfect opportunity to bring my two loves, interior design and painting, together. I relocated to Katoomba just over a year ago with my partner and the Blue Mountains Food Co-op has become a big part of our daily life so I wanted to create a piece in this gorgeous little laneway that would celebrate winter and the stunning natural surroundings I now get to live in.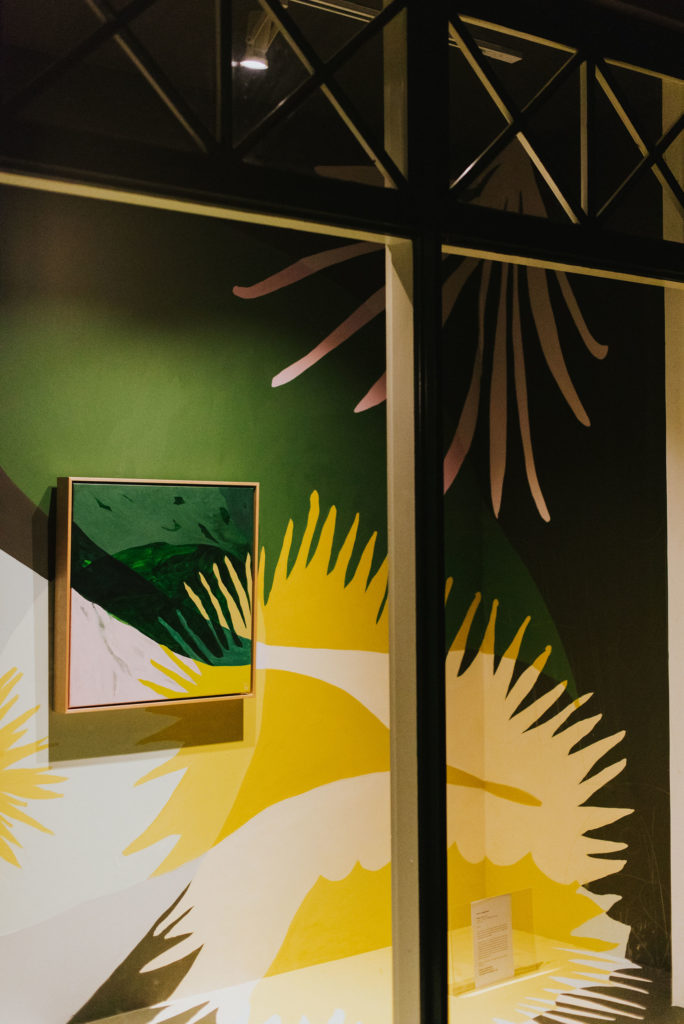 Q: Can you describe your style and name your greatest influences?
Nastia: My style has been described as bold, dreamy, ethereal and minimalist. The subject matter I work with most is plants and flowers because not only are they gorgeous but also because I find that they are the perfect subject to cross language and cultural barriers.
Artists that inspire/influence me are Henri Matisse, Georgia O'Keeffe, Rebecca Louise Law, and Sophie Parker.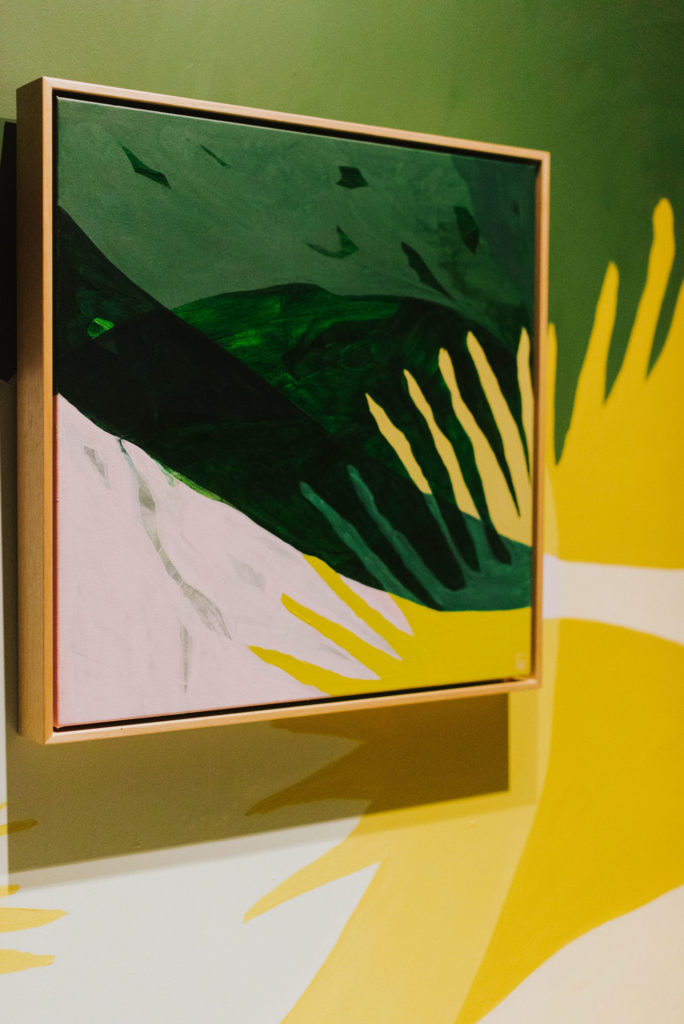 Q: Where else can we find your work in the mountains and around the country/world?
Nastia: I have another work in Katoomba in the Katoomba Street Art Walk and I have a map of my past and present mural works around New South Wales. I sell my smaller paintings to collectors all over the world so my pieces live around Australia and in the UK, USA, Belgium, France and The Netherlands.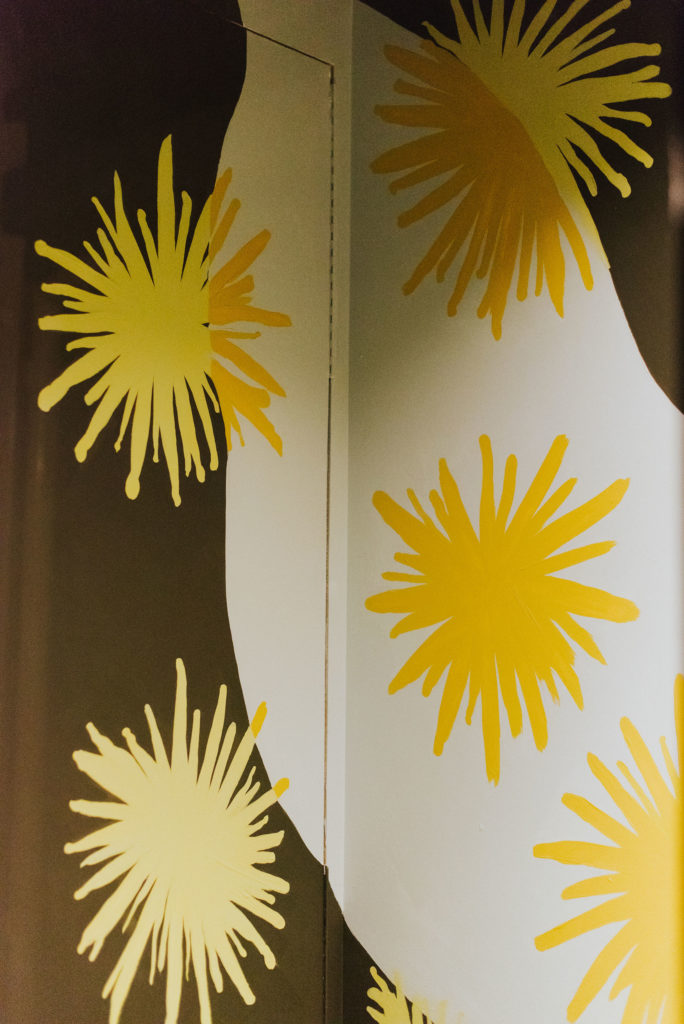 Q: Can you tell us about your inspiration for Winter Feast?
Nastia: I wanted to inspire change in the way we interact with the world around us. By showing plants up close with all their amazing textures, patterns and shapes, we can't help but marvel at them. This work, Winter Feast speaks to those ideas and like most of my work, aims to give the natural world a voice. We don't imagine a winter feast looking like this, but for birds and small marsupials living in the bush, the gum leaves, Banksia flowers, mountain devil flowers and wattle featuring in this work, provide a feast during winter. This work is a reminder to take notice of the richness of the natural world and to appreciate the small things around us.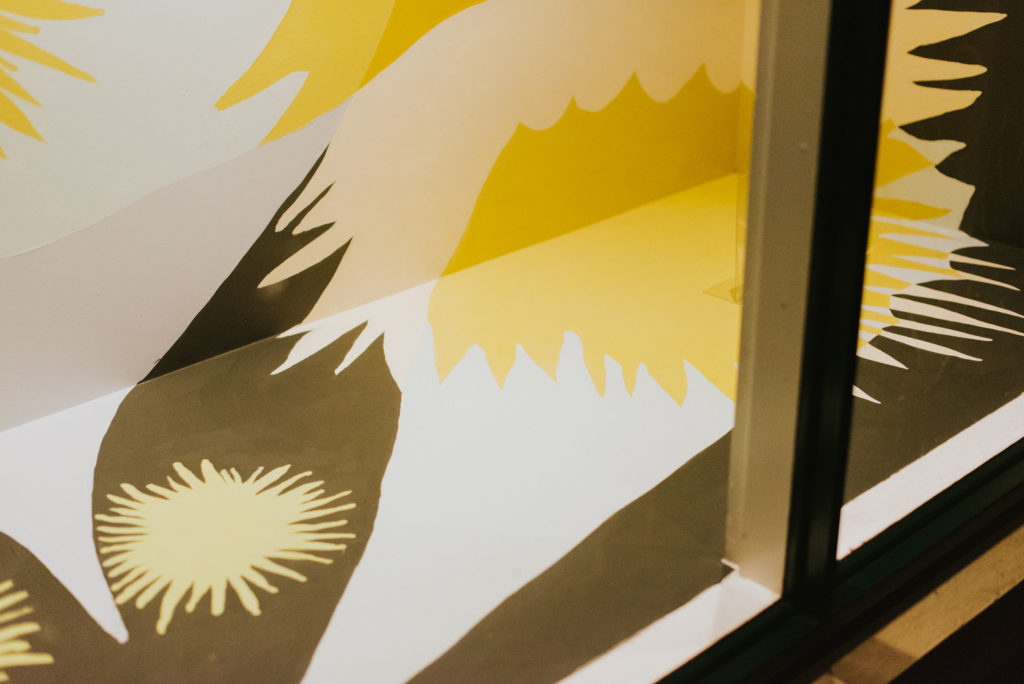 All images by Nastia Gladuschenko @nastiagladu
For enquiries about commissions and art sales contact Nastia at nastia.gladushchenko@gmail.com