Forgot your keep cup?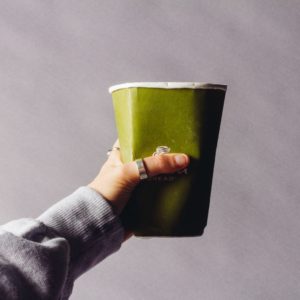 Don't fret, you can still be a latte sipping eco-warrior with the new Green Caffeen app. Green Caffeen was started by two mates down the south coast in August 2018 to stem the flow of single use coffee cups into landfill.
The Co-op caught up with Damien, one of the founders:
Q: What motivated you to start Green Caffeen?
Damien: We wanted to do something that had an impact, solve a problem that we had – we were hopeless at hanging onto our own reusable cups, kept forgetting or breaking them etc. – and felt we could help keep our town of Kiama a little cleaner.
Q: How has the scheme grown and how successful has it been?
Damien: We've grown to over 500 cafes across Australia and are overwhelmed with the demand and positive feedback we get every day. We've saved a quarter of a million single use cups from landfill so far. We are now working on this project full-time and want to make it as big as we can and be proud of what we achieve.
Q: Are your reusable cups made from recycled plastic?
Damien: Yes! Green Caffeen cups are made with FDA approved food-grade recycled plastic. They are BPA free, 100% Australian made, energy efficient to produce, and fully recyclable, when they eventually pack it in.
To access the reusable coffee cup scheme simply download the app, register, and scan the QR code in participating cafes. That way you'll never have to use a single use cup again.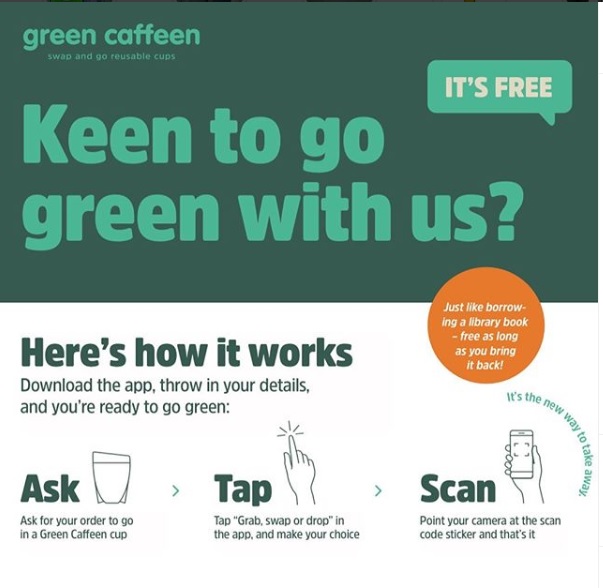 Locally, Green Caffeen cups can be found at Cassiopeia on Lurline Street, and Frankly My Dear Coffee on Katoomba Street, Katoomba.