Celebrating women's rights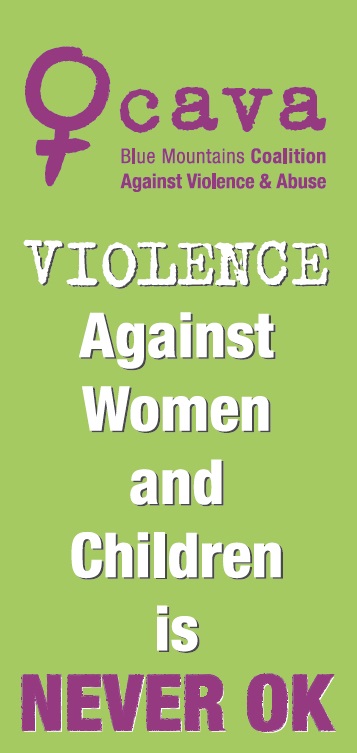 To celebrate International Women's Day 2020 the Co-op will donate $500 to Blue Mountains Coalition Against Violence and Abuse (CAVA), the Blue Mountains domestic violence and child protection interagency. Members include Blue Mountains Women's Health and Resource Centre, Thrive Family services, Mountains Outreach Community Service, Wimlah Refuge, Elisabeth Evatt Community Legal Centre, Gateway, Belong and others wanting to work together on campaigns and strategies to stop domestic violence, sexual assault and all forms of violence and abuse against women and children.
The Coalition holds forums, provides training, raises community awareness and builds sustainable networks in the local community that focus on both responding to and preventing violence against women and children.
Activities and events planned for this year include:
Change the Story: A one-day community training event on how to take action in our workplaces, homes and communities to end violence against women. Friday 8th May at Springwood Community Hub.
Child Protection Week: (early September): Promoting children's safety and wellbeing in our community through community engagement activities linked to local school communities.
Reclaim the Night: A vibrant cultural and political event held at the end of October inviting whole of community unity and activism around women's and children's safety. This event has particularly appealed to younger women wanting to express their feminism along the lines of "me too".
The Blue Mountains City Council Mayor holds an annual breakfast at the end of November in partnership with CAVA themed around men's commitment and activism to end violence and features an art installation representing women's experience of violence, developed through art therapy workshops run at Blue Mountains Women's Health and Resource Centre.
For more information contact Blue Mountains Women's Health and Resource Centre