Ready, set, grow!
Did you know that schools participating in the Edible Garden Trail are eligible for grants of up to $500?
Check out this handy schools kitchen garden timeline to get your school ready for the 2020 Trail.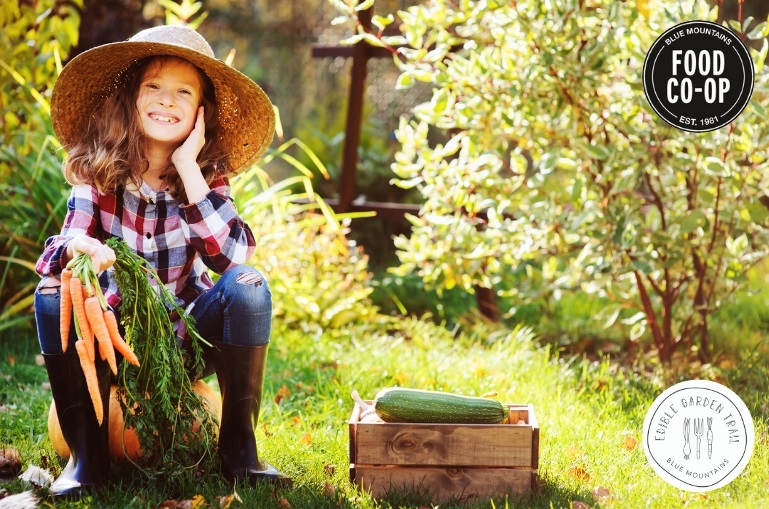 Now – End of term and School Holidays
·         Talk to your principal and school staff about joining the Edible Garden Trail – final date to sign up is 31st January 2020.
·         Talk to your friends and community about the possibilities of starting or improving your school kitchen gardens.
·         Talk to local businesses that might be able to donate some soil, mulch, seedlings.
​Week 1 28th – 31st January (​1st Week back at school)
·         If you haven't already, register online for the Edible Garden Trail! Deadline is 31st January!
·         School is back and it's time to jump into the garden. Ask a Year 5 or 6 class to help design what they want to see in the garden (or whatever class your child is in or the class you are teaching!)
·         Host a working bee with parents, P&C, school volunteers. Create your team for this event.
·         Order some new compost – mushroom compost and cow manure mix is great to refresh your garden. Premium veggie mix is a great start for new gardens.
·         If you don't have any veggie beds, have a look at the hardware shops for some wonderful raised beds at a variety of prices to suit all budgets. Or engage some handy parent volunteers to construct beds using found or recycled bricks, wooden sleepers or straw bales.
Week 2 3rd – 7th February
·         Let's get planting! You have your school support, you have a design and ideas in mind from kids and parents (possibly from a survey) and now it is time to put some seeds and plants in the ground.
·         Plants some seeds, seedlings and advanced plants to help with succession planting. Fast growing plants are beetroot, radishes, rocket, lettuce, spinach, beans, bok choy, cucumbers, zucchini and herbs. You can even re-grow some veg from scraps like spring onions, Asian greens, celery, lettuce, leeks, sweet potato etc.
·         Let's talk fundraising! This is a wonderful opportunity to invite the community to visit your school and raise funds for your garden sell some seedlings, sell some produce, sell some refreshments (also appreciated on a hot day), you could even host a BBQ. Talk to your P&C and get a fundraising team on board. Ask the kids for their ideas and get them involved too.
·         Set a target for what you will spend fundraising money on, the community loves to know what you will be doing and will look forward to seeing it the following year. Make this an annual event.
​Week 3 10th – 14th February
·         4 weeks to go! You have a fundraising plan now delegate. Get everyone involved. This is a school community, don't try to do it alone. Having teams breaks up the jobs and relieves the pressure. Have a garden growing team, a refreshment team, a decorating team, a welcoming team and a setup & pack down crew.
​Week 4 17th – 21st February
·         It's been a fortnight, let's plant some more seeds, seedlings and plants to continue our succession planting for a continuous harvest.
​Week 5 24th – 28th February
·         Time to decorate some signs. You might find it quite busy at times with many visitors, so having clear labels and signs around the garden will allow people to look around and get a feel for the garden. Get the kids to practice their handwriting, explore their creative side and paint some signs, write some labels. Write up some information sheets, because people might have questions and you may not have time to answer all of them.
​Week 6 2nd – 6th March
·         Time to plant some more seedlings out. Your first seeds are 4 weeks old and ready to transplant.
·         Time for final preparation. Make sure that the paths are clear, no trip hazards like hoses, stakes. Tidy up and make sure everything is stored securely.
·         Organise a gazebo, shelter from the heat, tables and chairs for your volunteers etc.
·         Have a team meeting. Run through the plan on the day. Assign roles for volunteers and teams. Have a cuppa or iced tea together and celebrate. You have made it! This is the exciting part; you are ready to show off your school garden to the community.
​Saturday 7th & Sunday 8th March Edible Garden Trail
Have fun! And don't forget to share your photos and tag @ediblegardentrailbm on socials.
​Week 7 9th – 13th March
·         Thank all your volunteers, share in the newsletter how your fundraising went and keep growing. The Edible Trail may be over, but the garden lives on. Keep classes involved, use the produce in the canteen and for students, keep planting every 2 weeks. You have worked hard to get the garden going, enjoy the fruits of your labour!