What's new in store
The incredible bulk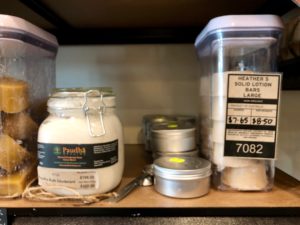 We now have bulk Castile concentrate – this is simply olive oil, lye and rainwater – NO PALM OIL.  Made by Feirmlee Naturals of Mudgee using their own olive oil. Castile soap can be used for washing hands, body and hair and also for washing dishes, clothes or cleaning. Unlike some soap products it is less bubbly due to the nature of olive oil.
To make up: Mix Castile concentrate 1:4 with water eg: if filling a 500ml bottle you only need to add 100mls of Castile concentrate then fill with water.
Also now in bulk, solid deodorant from Paudha Healing. Have you wondered about solid deodorant pastes? Bring your own container to fill and try any amount you desire or refill one of your old Paudha Healing containers. It is inexpensive, earth-friendly and works! Just ask Halin, who can vouch for it.
More package-free items include solid body lotion from Soaps by Heather. Locally made, in two sizes, this lovely lotion is easily transportable, just be mindful to store in a cool place to prevent melting.
Palm oil-free soaps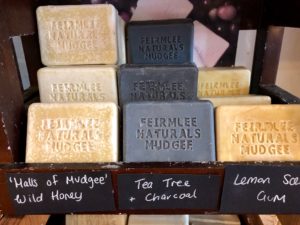 Check out the new range of locally made, palm-oil free soaps from Feirmlee Naturals of Mudgee. Using local and farm grown ingredients of goat's milk, honey solar infused botanicals (lavender, spearmint, peppermint, lemon myrtle, lime and pomegranate), organic olive oil and pure cosmetic Shampoo, shave and shower bar all in one – with coconut, olive oil, cacao butter and castor oil scented with clary sage and vetiver, or cedarwood and vetiver.
And new from The Herbiary – a relaxing bath salt blend in hibiscus and jasmine.
In the bag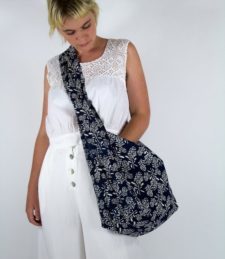 'Flora' is a cute new messenger-style shopping bag from Apple Green Duck that folds into its own pouch. The pouch also acts as a pocket for when the bag is in use.
A place for everything and everything is its place. Piggledee's range has been expanded to include cutlery cases, keep cup holders, snack bags, pot holders and more. All in extra kawaii Japanese fabrics with waterproof lining.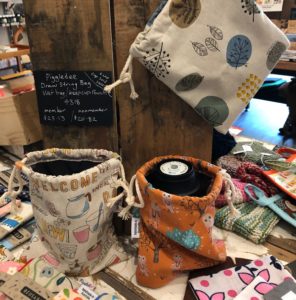 Vegan Bolgoa baskets in large are now available. We now have the very popular large baskets that have woven handles instead of leather.
Some like it hot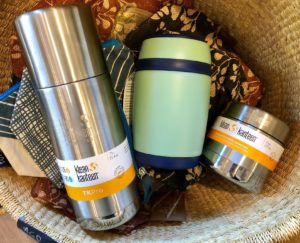 Keep your food hot when you're out and about with our great range of thermos flasks and insulated containers from Kleen Kanteen, U-Konserve and Cheeki. Sizes range from 237ml to 750ml to suit different size appetites.
The new TKPro 750ml thermos from Kleen Kanteen features a streamlined form, plastic-free double-wall stainless steel cup and 360 degree pour-through functionality.
Our daily bread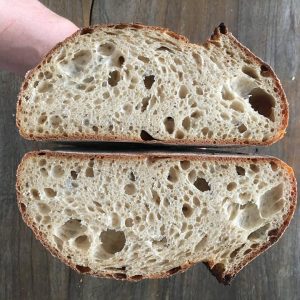 After a short hiatus we welcome the return of Black Cockatoo Bakery bread delivered fresh and delicious every Thursday and Saturday morning. Don't miss out!
We also have nutritious Spring Wholefoods sprouted seed bread (in the fridge). According to their website: "Seeds, legumes, grains and pulses are soaked, sprouted and fermented with probiotics over three days to remove enzyme inhibitors such as phytic acid and to nurture them initially into a vegetable state and finally into a highly nutritious and bio-available batter."
All their products are plant-based and free of allergens made with 100% certified organic ingredients.
If you want to bake your own bread at home we have a wide range of organic bulk wheat and wheat-alternative flours including Demeter 5 kilo bags – receive an extra 10% bulk discount on these bags. Here's a simple no-knead recipe to try.